This is an archived article and the information in the article may be outdated. Please look at the time stamp on the story to see when it was last updated.
NEW ORLEANS - A Winter Storm Warning has been issued for the northern part of the area until 4 p.m. today.
This includes northern Tangipahoa parish, Washington parish, and Pearl River County, Mississippi, in our viewing area.
The upgrade means we are seeing dangerous travel conditions and those will continue through that time frame.
Additional snow accumulations will be possible on area roads.
Several reports of traffic accidents have already occurred in these areas, as well as isolated power outages.
The safest thing to do is to stay home and not try to venture out.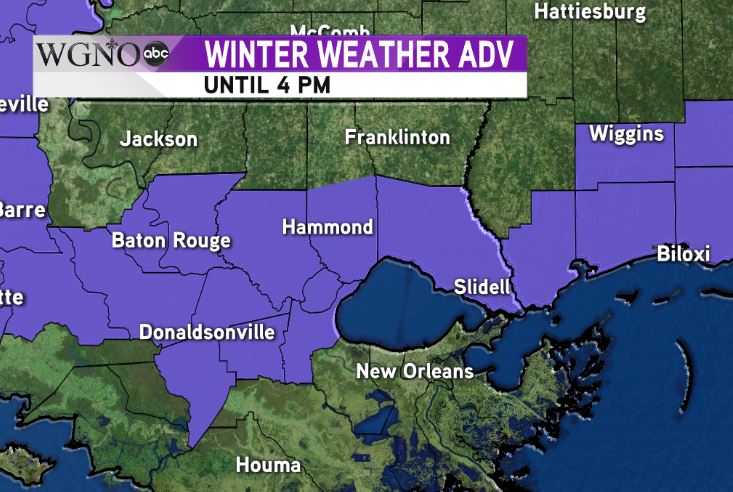 A Winter Weather Advisory remains in effect for areas that were previously covered, but that also has been extended to 4 this afternoon.
Stay with WGNO on air and online for the latest.