This is an archived article and the information in the article may be outdated. Please look at the time stamp on the story to see when it was last updated.
A hot one on the way for your 4th of July festivities. Temperatures at noon were already around 90 across the area with heat index values already around 100. Take it easy today. Make sure to drink plenty of non-alcoholic fluids and get in air conditioning when you can.
For the fireworks tonight weather is looking good. Expect warm and steamy conditions as temperatures will still be in the mid 80s.
There is a chance of rain for parts of the area before the fireworks though. The ridge of high pressure over the northern gulf is still there, but it's weaker than the past few days which is going to allow some of the daytime heating showers and storms to pop up.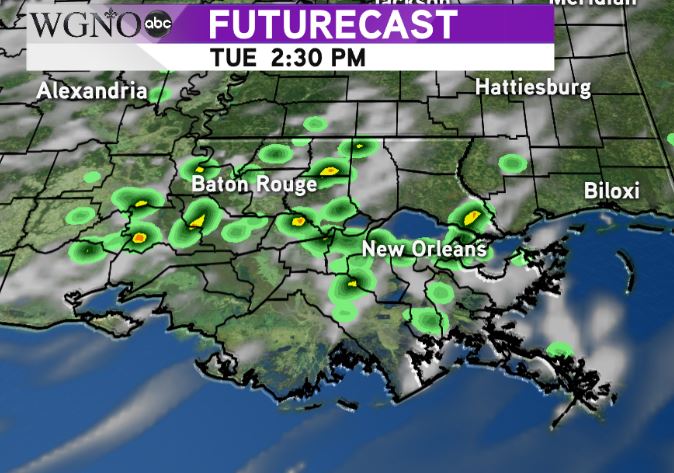 The Futurecast at 2:30 this afternoon shows some spotty activity. Keep in mind this is just a model output, but does indicate the chance for some rain. The usual spots will be in play including the I-10 corridor and metro New Orleans area.
Showers and storms will taper off after sunset. This pattern will continue through Thursday.