This is an archived article and the information in the article may be outdated. Please look at the time stamp on the story to see when it was last updated.
Hurricane Florence made landfall Friday morning right next to Wilmington, NC. But, this weekend it was downgraded to tropical depression status. The tropical activity seems to be calming down a bit as most of the storms are losing strength and downgrading statuses.
Tropical Storm Joyce
Tropical Storm Joyce is expected to move east, curving out to sea in the Eastern part of the Atlantic. It is expected to weaken back into a Tropical Depression by Monday.
Tropical wave in the Gulf
The National Hurricane Center had this tropical wave with a 20% chance for development, but unfavorable conditions are surrounding the Caribbean which should decrease chances of organization.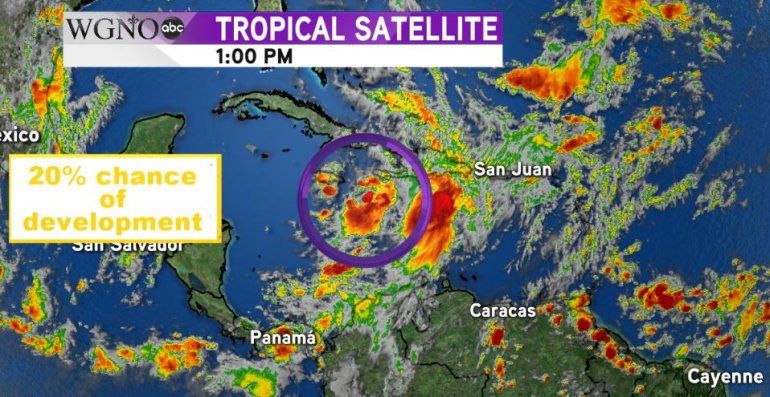 Tropical Depression Florence
Making landfall near Wilmington, North Carolina on Friday as a Category 1 hurricane, Tropical Depression Florence is still making a huge impact on the East Coast. Heavy rain, gusty winds, and even spin up tornadoes are still a huge issue as Florence weakens.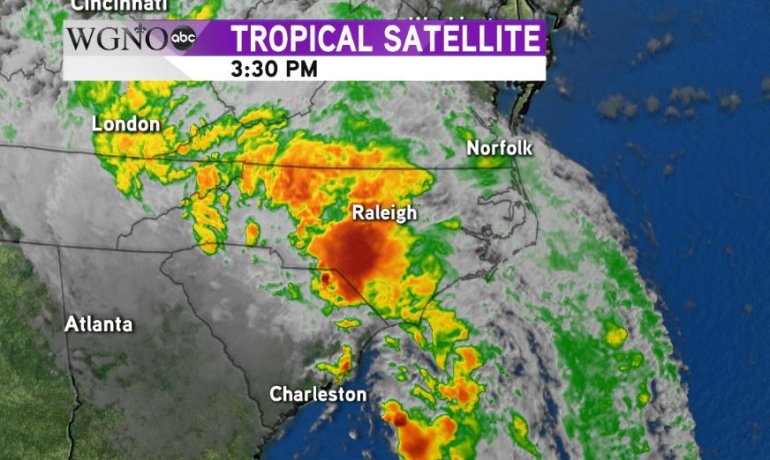 Post Tropical Cyclone Helene
This storm is expected to continue east in the eastern part of the Atlantic, curving out to sea as it dissipates.
Stay up to date on the latest on the tropics with WGNO Weather and online and on social media! Visit wgno.com for the latest updates.