This is an archived article and the information in the article may be outdated. Please look at the time stamp on the story to see when it was last updated.
There is a threat for strong storms with heavy rain and gusty winds across the area for your Tuesday. We have already seen heavy rain moving through areas of southern Mississippi this morning.
As an upper level trough moves from Texas through southeast Louisiana it will meet up with very warm, moist, and unstable air. There is also a stationary front in the area to add a trigger point for these storms.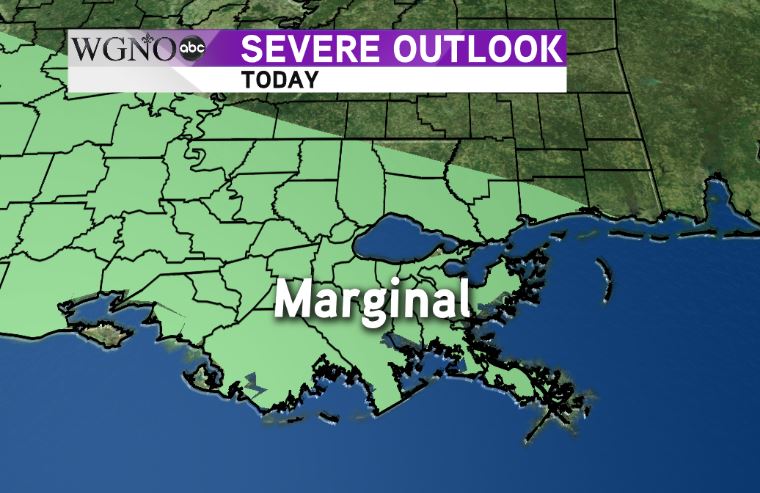 The Storm Prediction Center has the area placed in a Marginal Risk outlook for the day. This is the low end of the severe weather potential, and would be 1 on a 1 to 5 scale.
The biggest threat with storms today will be the heavy rainfall potential. As we head through the afternoon storms will be developing that could produce torrential downpours. The good news is the activity is moving quickly. The issue would be if we see training of storms over the same areas, which would lead to potential street flooding.
The secondary threat is a strong wind potential. Most likely the storms today will produce wind gusts just under severe weather criteria, but potentially still in the 40-50 mph range.
Take shelter if storms move into your area.