This is an archived article and the information in the article may be outdated. Please look at the time stamp on the story to see when it was last updated.
NEW ORLEANS — It doesn't look like a good weekend to head to the beach, at least for parts of the Deep South. If you have Memorial Day weekend plans that take you east of New Orleans, it's going to be soggy.
A tropical system moving through the Gulf is going to bring heavy rainfall to areas from southern Mississippi through Florida. The picture shows the forecast through Tuesday morning.
In terms of tropical development there are still many questions. Currently the National Hurricane Center has a medium chance, around 50%, that the system develops into a depression or higher over the next five days.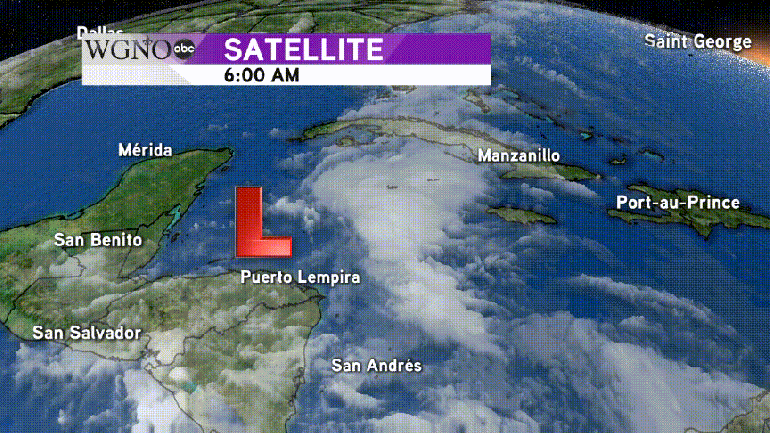 Right now the low pressure associated with this system is southeast of Cozumel, Mexico. However most of the rain and thunderstorm activity, what we call convection, is well east of the low.
That indicates a good amount of wind shear with this system. We also have a good amount of dry air around the center and especially on the western side.
This system will be moving north over the next few days. It's possible we see some better organization and this turns into a tropical depression. However, the impacts on southeast Louisiana at the moment look minimal.
With most of the moisture staying farther east, the center would have to move west of our area to really get the widespread rain. At the moment the center looks like it will move towards Mobile. That means a wet stretch of weather for the Alabama coast as well as the Florida panhandle.
Continue to stay with WGNO on air and online for the latest updates on this system and the impacts through the holiday weekend.