This is an archived article and the information in the article may be outdated. Please look at the time stamp on the story to see when it was last updated.
NEW ORLEANS – A cold front is moving east across the country this morning bringing with it the threat for heavy rain and storms.
This is a classic setup for this time of year. Warm and moist air out ahead of the front has moved into the area, giving us low 60s Monday morning, with cooler and drier weather behind the front moving in over the next couple of days.
The Futurecast image shows the timing of the heavy rain moving through the area mid-morning. Most of the activity will be east of our Mississippi counties by early afternoon.
Expect locally heavy downpours with gusty winds in the stronger activity.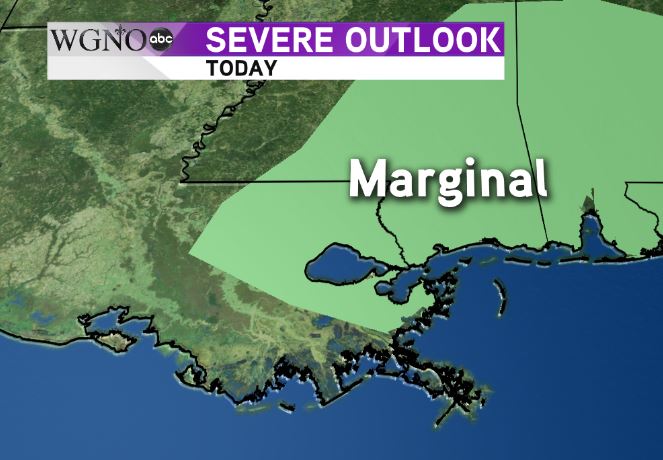 There is a small chance of severe weather with this system as well. The Storm Prediction Center has a portion of southeast Louisiana and all of southern MS under a Marginal Risk. This is low on the overall threat scale.
However it does indicate the potential for one or two storms to be strong enough for a severe weather warning. As always if a warning is issued for your area be sure to take shelter.
Stay with WGNO on-air and online for the latest.