This is an archived article and the information in the article may be outdated. Please look at the time stamp on the story to see when it was last updated.
A cold front will be moving into the area early Tuesday. Rain and thunderstorms will be moving in with the front which could make for a messy commute Tuesday morning.
You can see the model output around 6:30 A.M. Tuesday shows a large area of rain in southeast Louisiana and southern Mississippi. While severe weather is not expected with this system, very heavy downpours could be an issue with these storms.
Keep in mind the timing may not be exact, but it does look like the morning drive on Tuesday will be impacted.
Overall rainfall amounts should not be too heavy.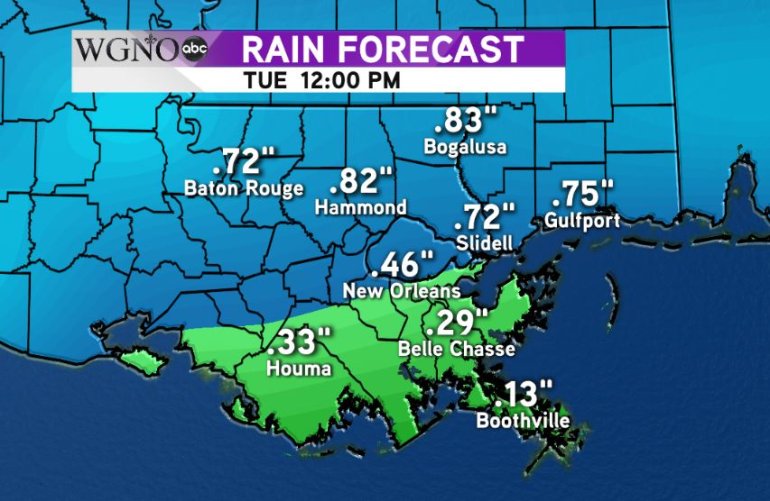 While this is just one forecast model, you can see the potential for up to an inch of rain north of I-10 with lesser amounts on the south shore.
However keep in mind that areas receiving several heavy downpours could easily come close to an inch or 1.5″ of rain by mid-morning.
By noon the rain will be out of the area and cooler weather will be filtering in through the middle of the week.