This is an archived article and the information in the article may be outdated. Please look at the time stamp on the story to see when it was last updated.
NEW ORLEANS – Showers and storms are already popping up near the coast and moving north Monday morning.
A strong surge of moisture will continue through the day bringing rain chances with it. Overall chance of rain for the area will be 70-80 percent.
These cells will be moving fairly quickly, so you won't get rained on all day, but be prepared for locally heavy downpours.
You may encounter areas of reduced visibility while driving due to the rain.
The other issue for today is going to be the extremely high humidity.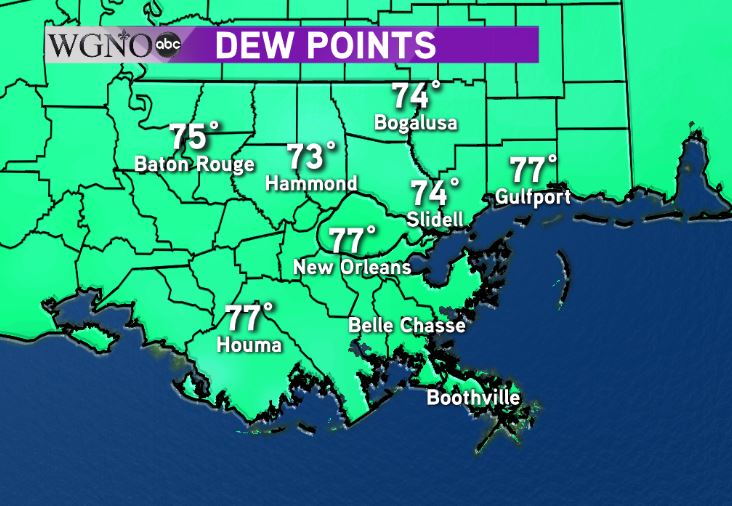 Dewpoints Monday morning are in the mid to upper 70s.
These are very high for this time of year and more comparable to levels you would find in August. This is going to make it very unpleasant outside over the next few days.
Right now, no real sign of fall air anytime soon.
However, drier air should push in by the end of the week to at least make the warm temperatures feel better.