This is an archived article and the information in the article may be outdated. Please look at the time stamp on the story to see when it was last updated.
Tropical Storm Michael is almost a hurricane with current winds as of 7 AM Monday at 70 mph. The storm continues to show signs of strengthening as strong convection has been developing near the center and outflow has improved on the western side. Michael is moving north around 7 mph with the heaviest rain on the eastern side of the center.
The current forecast track from the National Hurricane Center moves Michael north and then eventually northeast to the Florida panhandle. The reason for the turn is a trough in the western U.S. moving east and picking up the storm. That is also the reason for the very fast movement once it is inland.
Most forecast models agree on this scenario. On this track most of the impacts from Michael would be east of the WGNO viewing area. However strong onshore flow could create minor coastal flooding.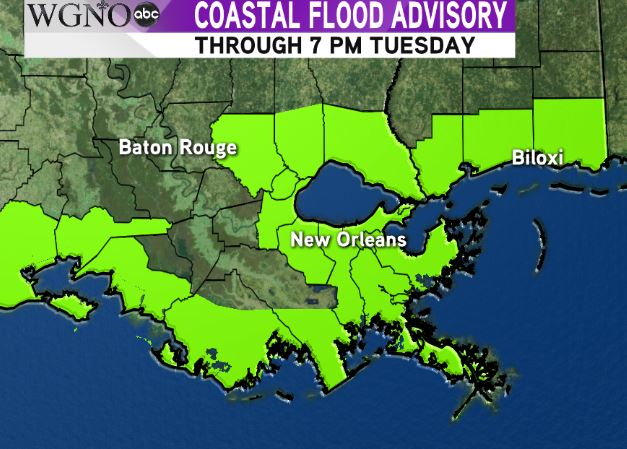 A Coastal Flood Advisory is in effect through Tuesday evening for most of the area. As Michael moves north expect a persistent east to west flow across the area that could lead to flooding outside the levee system. This will especially be true for any coast that faces east.
Strong winds will also be found along the coast and especially offshore. This will create dangerous boating conditions. Recreational boating is not recommended through the middle of the week.
Scattered showers and storms will also be moving through the area off and on around Michael over the next couple of days.
It will be important to monitor this storm through Wednesday, as any shift to the west could make a big difference in local impacts.
As always stay with WGNO on air and online for the latest.