This is an archived article and the information in the article may be outdated. Please look at the time stamp on the story to see when it was last updated.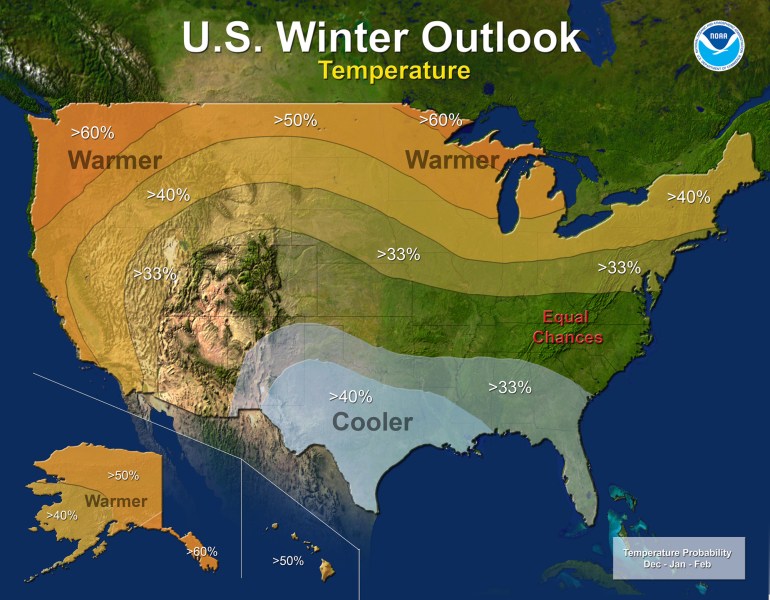 NEW ORLEANS (WGNO) – NOAA has released its outlook for the 2015-2016 winter season. The Climate Prediction Center highlights the ongoing El Nino as one of the major factors that will influence the upcoming winter season. Based off of that information and past years with a similar setup,  NOAA expects much of the lower Mississippi River valley to be below normal for the upcoming season.
NOAA is also predicting a wetter than normal season across much of the southern third of the United States. This type of pattern will sometimes lead to more severe weather in the fall across the deep south with storm systems moving closer to the area so that is something to stay alert for.
Keep in mind this is a seasonal forecast. There are many other factors and variables that will make up a daily weather forecast as we go through the winter. As always it will depend on the timing of moisture and colder air as to whether or not we see any type of wintry precipitation this season across southeast Louisiana or southern Mississippi.