This is an archived article and the information in the article may be outdated. Please look at the time stamp on the story to see when it was last updated.
A large waterspout formed over southwestern Lake Pontchartrain Wednesday morning which caused a tornado warning to be issued for the northern part of St. Charles Parish.
This was for the possibility of the waterspout moving inland as a tornado. While rare, this can occur in the case of stronger storms.
The cell that was producing the waterspout was in range of the Terminal Doppler Radar at the New Orleans airport.
You can see a well-defined hook within the tornado warning. That hook indicates where the waterspout was at the time and the rotation within the cell.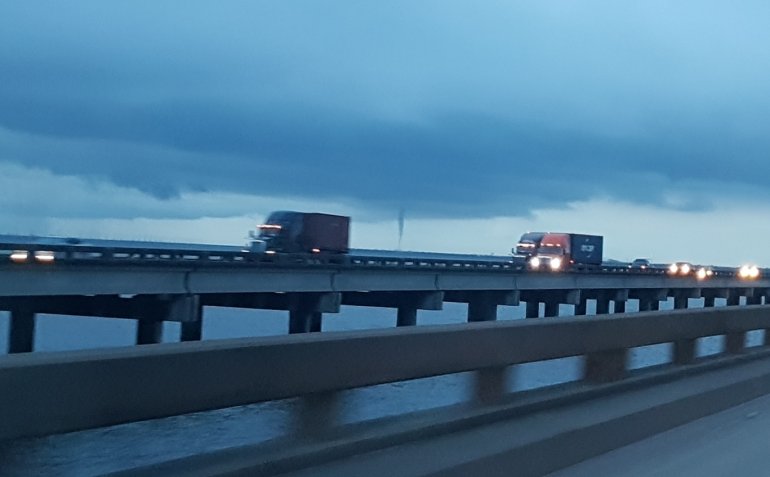 Another viewer photo from Mike shows the waterspout from a distance while on the Spillway.
This storm quickly dissipated after moving inland and the warning was cancelled.
Severe weather will not be a big threat over the next couple of days.
However, as is typically the case during the summer, strong storms over water will have the chance to produce waterspouts and funnel clouds. It's best to avoid these storms when they develop.
If you can get a weather picture safely send it to pics@wgno.com