This is an archived article and the information in the article may be outdated. Please look at the time stamp on the story to see when it was last updated.
NEW ORLEANS — Hurricane Irma is a Category 4 storm as of Monday afternoon, with winds up to 130 mph.
A well-defined eye has redeveloped after undergoing a bit of a closure during the overnight time frame. This type of fluctuation is very common in strong tropical systems, and over the next few days that trend of strengthening and slight weakening will most likely continue.
Irma right now is still east of Puerto Rico. This is still several days away from possibly impacting the U.S. mainland, but that chance is looking more realistic today.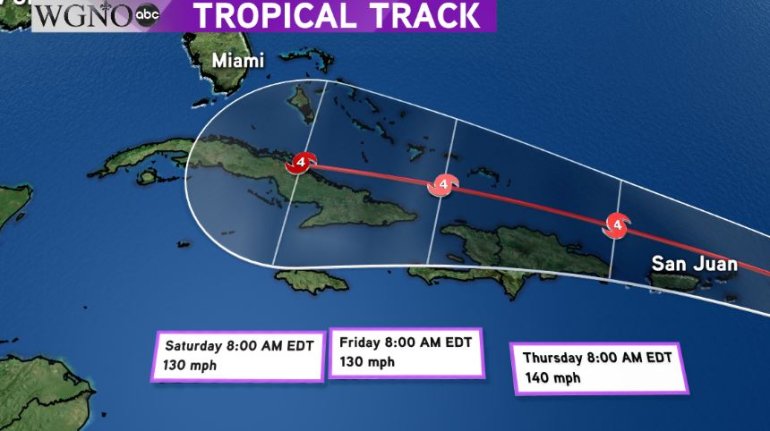 The latest forecast track from the National Hurricane Center moves Irma a little farther south and west than the past couple of days, with the storm on the northern side of Cuba by Saturday morning. There is decent model agreement at this point that a northward turn occurs, and it may bring the storm directly into southern Florida.
Keep in mind this is still 5-7 days away. Many changes in the forecast with Irma can still occur. While a direct impact to the northern Gulf is unlikely at this point, we still need to keep an eye on this over the next several days.
Interests in Florida should be monitored and hurricane preparations should be taking place along the coast of Florida