This is an archived article and the information in the article may be outdated. Please look at the time stamp on the story to see when it was last updated.
Tropical Storm Gordon formed Monday morning near the Keys in southern Florida. The storm had an initial intensity of 45 mph. The current forecast track brings Gordon into southeast Louisiana and southern Mississippi by early Wednesday morning as a strong tropical storm.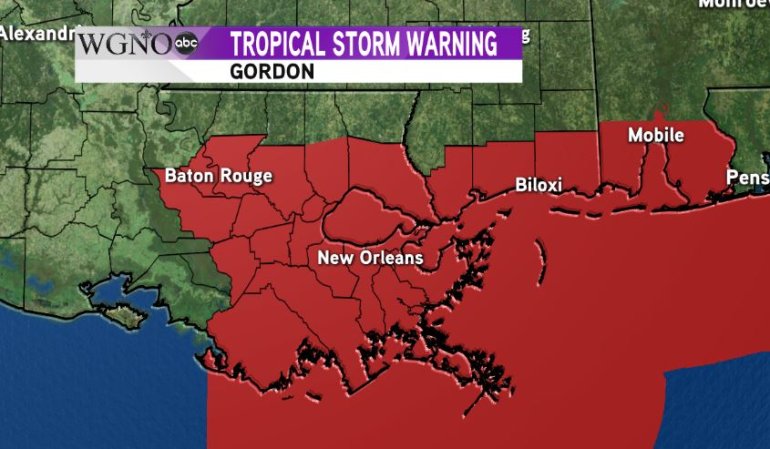 A Tropical Storm Warning is currently in effect for most of the area for the duration of this storm. This means tropical storm conditions are likely within the next 36 hours. Gordon is moving quickly and will also move out of the area quickly by the second half of the week.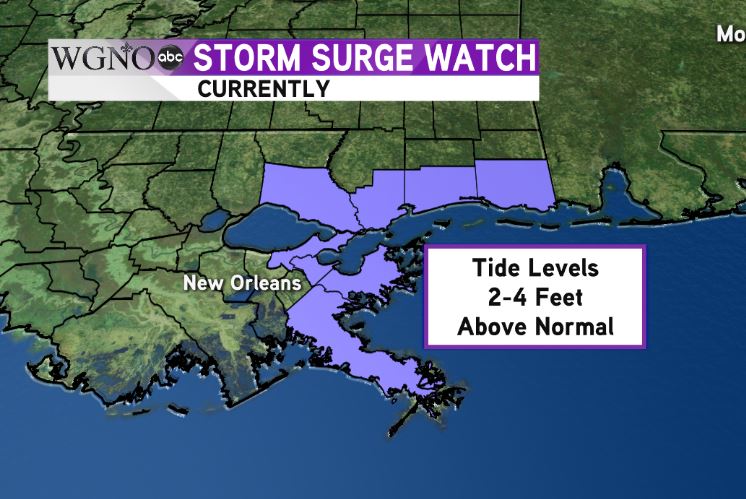 A Storm Surge Watch is currently in effect for part of the area. Expect lowland areas to experience some flooding as Gordon moves in. While not a tremendous storm surge with this system is expected, there will be enough to cause high water along the coast. The biggest threats for this will be eastern St. Bernard and Plaquemines around to the Hancock County coast.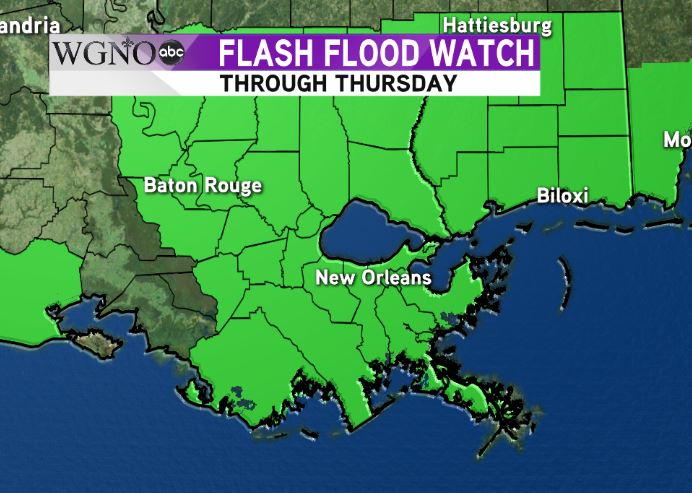 We also have a Flash Flood Watch in effect for the area due to the potential for locally heavy rain.
At the moment the biggest concern would be the heavy rain threat on the eastern side of the storm leading to flash flooding. Also the fact that the ground is so saturated from recent rains we may see more impact on power outages than we normally would with a system of this intensity.
On the current track the biggest impacts would most likely be on the eastern side of the area along the Mississippi coast. However a small shift in either direction would be important to watch as the impacts could shift.
As always stay with WGNO on air and online for the latest.