This is an archived article and the information in the article may be outdated. Please look at the time stamp on the story to see when it was last updated.
A cold night is ahead behind the cold front that moved through early Monday morning. Temperatures will be dropping quickly when the sun goes down and could reach the freezing mark in the northern half of the area.
A Freeze Warning is in effect from midnight until 8 AM for those areas. This is not a hard freeze where you need to be concerned with pipe damage. However any sensitive vegetation should be covered or brought in and pets should be given extra warmth.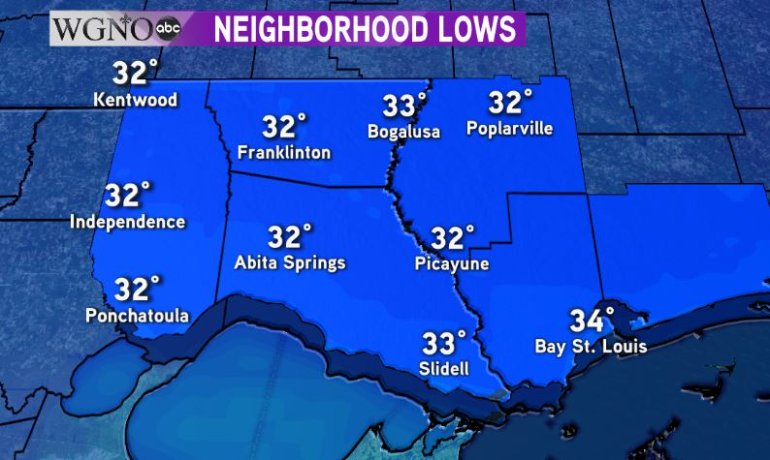 This will be a borderline situation for the freeze warning however since the criteria requires temperatures at or below freezing for several hours.
As the graphic shows lows tomorrow morning will be at freezing in many spots, but may not be there for quite the length of time needed for a warning.
However these are still cold temperatures and precautions should be made to protect pets, plants, and people.
While not at the freezing mark the south shore will still be seeing chilly conditions with morning lows in the mid to upper 30s.
One more cold night in the 30s is on the way Tuesday before we start to warm up on Wednesday.