This is an archived article and the information in the article may be outdated. Please look at the time stamp on the story to see when it was last updated.
NEW ORLEANS – Heavy rain is occurring along I-10 through the New Orleans metro area this morning extending down through western St. Bernard parish and northern Plaquemines parish.
An inch or two of rain has already fallen before noon, and heavy rain is continuing to fall.
A Flood Advisory is in effect for these areas until 2:15.
Heavy rain will likely continue and could lead to standing water and street flooding.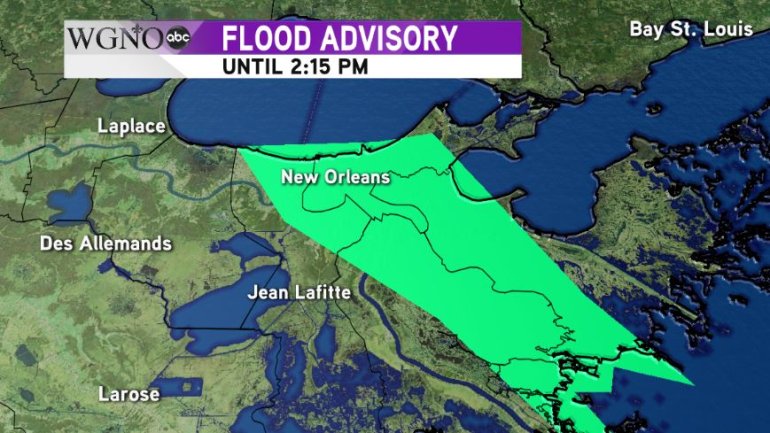 Remember to never drive through flood waters. Street flooding can occur quickly over the next hour or two as this heavy rain falls over the same areas.
If you come across a flooded street, remember to turn around.
The chance for locally heavy rain, especially on the south shore, will continue through the afternoon.