This is an archived article and the information in the article may be outdated. Please look at the time stamp on the story to see when it was last updated.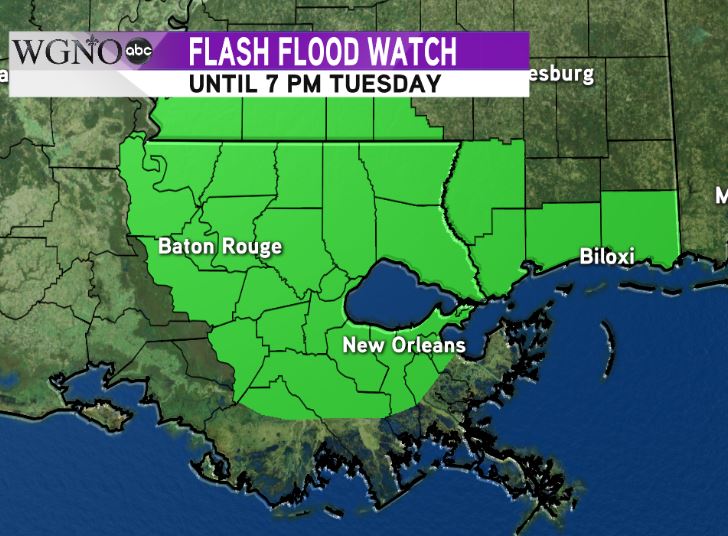 NEW ORLEANS – The National Weather Service has issued a Flash Flood Watch for the majority of the viewing area until 7 p.m. Tuesday evening.
The area has already seen quite a bit of rain over the past few weeks, and additional heavy rain could lead to flooding.
In the strongest storms, rain rates near or in excess of two inches per hour will be common.
Keep in mind that flash flooding can occur very quickly.
Roads can become impassable and rivers and creeks can begin to overflow.
Always remember to avoid trying to drive through water covered roads.
Rain chances will be lower overall this week than what we have seen recently. Flooding should be isolated.