This is an archived article and the information in the article may be outdated. Please look at the time stamp on the story to see when it was last updated.
They are called cold fronts for a reason. The front of that fall airmass is very close to New Orleans and is actually approaching Hammond at noon on Tuesday. However without it moving farther southeast we're just not going to get in on the nice fall weather and cooler conditions that you probably want to see.
Temperatures are more like winter across the I-20 corridor in Louisiana. We have seen cold air spilling well south behind the front. Out ahead of it warm and muggy conditions with dewpoints in the upper 70s more like late August.
This front will slowly dissipate over the next 24 hours as opposed to moving through the area. As it does so some of that cooler air will drift in but not much.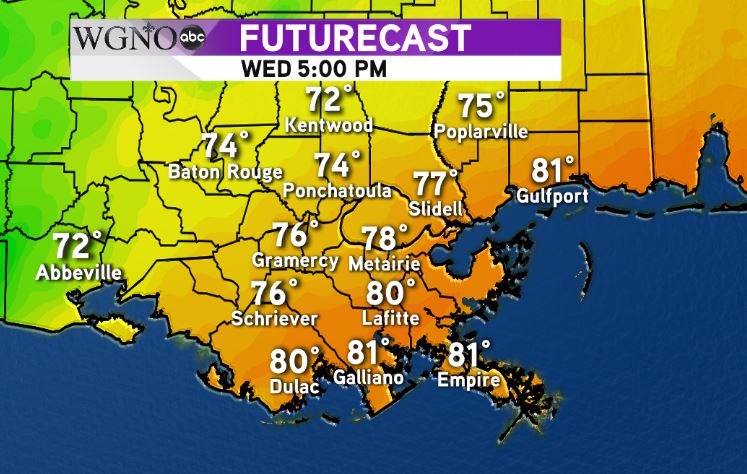 Afternoon temperatures Wednesday will vary based on location. Expect some highs around 80 to the south but only low to mid 70s northwest.
By the weekend a stronger front looks to bring more substantial fall air to the area.