This is an archived article and the information in the article may be outdated. Please look at the time stamp on the story to see when it was last updated.
NEW ORLEANS — Finally! A strong cold front pushing through the area Monday morning is bringing the first real fall airmass with it. Temperatures are already 15-20 degrees cooler than they were 24 hours ago.
While the rain with the front has moved south of the area, it will take a little longer for clouds to push through. We should see plenty of sun by the afternoon. Highs will only be in the mid 70s.
It's going to be blustery Monday as it usually is behind a front. Look for north winds in the 15-20 range as cool dry air pushes in.
It's going to be chilly by Tuesday morning.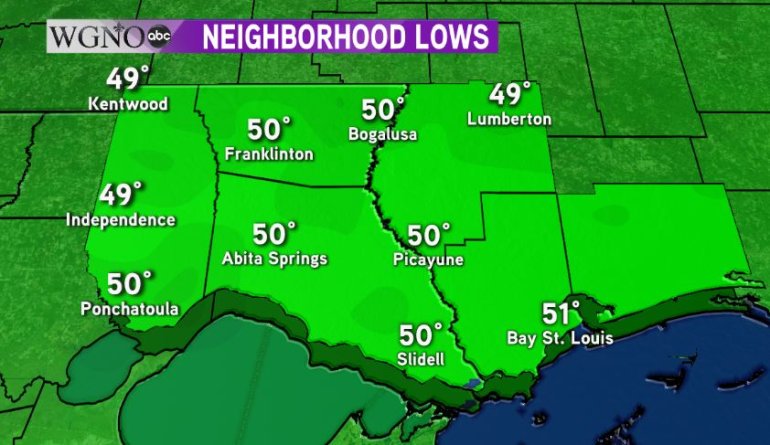 Temperatures across the northern half of the area could dip into the upper 40s in the cooler spots. That's assuming the wind calms down. Either way we would see at least low 50s with mid to upper 50s across the south shore.
A beautiful Tuesday is on the way with mid 70s and plenty of sun. After that look for low 80s the rest of the week.