This is an archived article and the information in the article may be outdated. Please look at the time stamp on the story to see when it was last updated.
Alberto continues to be a weak and disorganized storm Sunday morning as it works its way through the eastern Gulf. Bands of rain and storms are moving around the eastern side of the storm through the peninsula of Florida.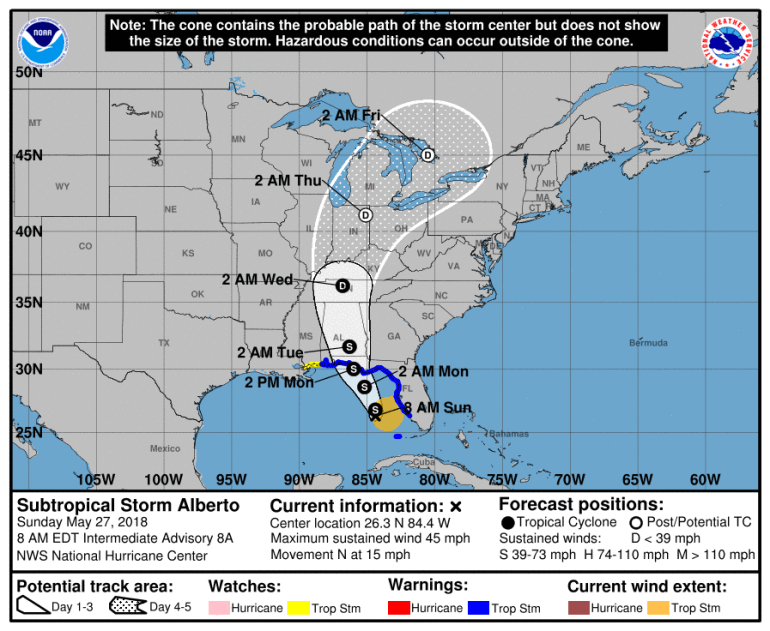 The track of Alberto has continued to move east over the last 24 hours. This now brings the storm inland around Destin by Monday afternoon. At this point there will be almost zero impact to southeast Louisiana and southern Mississippi from the storm.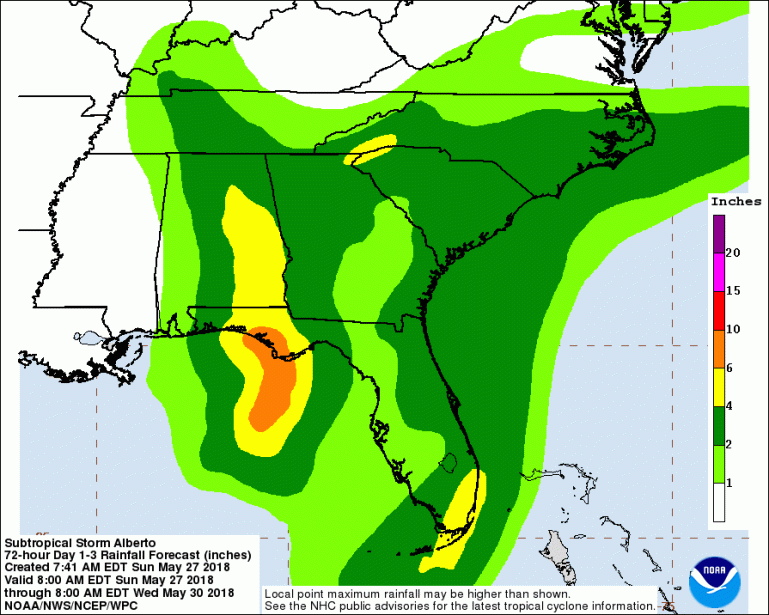 Heavy rains with potential flooding will be possible east of the center. The most likely location for this will be the central parts of the Florida panhandle. This will include areas near Destin to Panama City. Anybody with travel plans to or from that area on Monday need to be aware of weather conditions through the day.
Otherwise as Alberto continues to move inland it will bring a drier airmass to our local area around the western side. This will mean hot temperatures for Memorial Day and most of the week.
As always stay with WGNO on air and online for the latest.