This is an archived article and the information in the article may be outdated. Please look at the time stamp on the story to see when it was last updated.
Subtropical storm Alberto continues its slow movement toward the Florida panhandle Monday morning. The most intense rain and thunderstorm activity with the storm is located directly north of the center. Isolated heavy pockets of rain area also found within a band just off the west coast of the Florida peninsula up to I-10.
The storm will have the potential to produce flooding rainfall on the eastern side of it well inland over the next couple of days. A low tornado risk will be east of the center as well.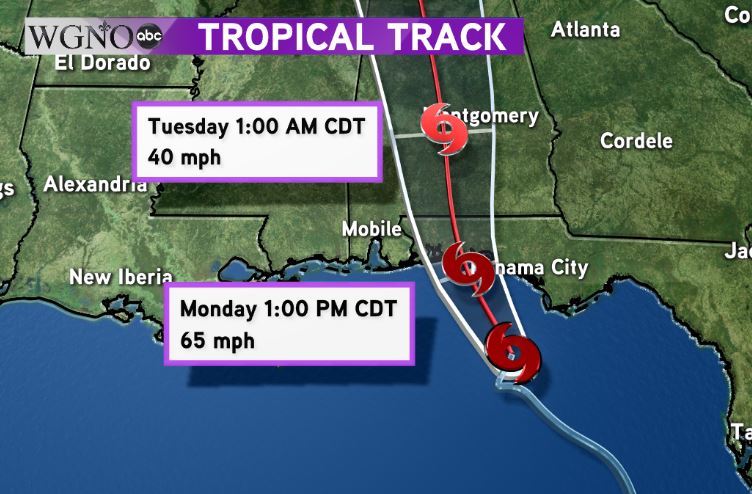 The track of Alberto continues it north through the Florida panhandle. This will bring virtually no impact to our viewing area over the next few days.
What we will see is a northerly breeze through the afternoon today. Clouds from Alberto at times will be moving through the area.
Also any showers or storms that pop up due to the daytime heating will be moving in the flow around Alberto and will travel north to south.
This storm is a perfect reminder that hurricane season starts at the end of this week. Make your preparations now in case a storm heads this way!