This is an archived article and the information in the article may be outdated. Please look at the time stamp on the story to see when it was last updated.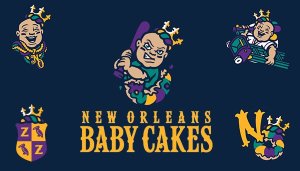 METAIRIE – The New Orleans Baby Cakes may not be in New Orleans for very much longer.
Sources have told WGNO Sports that the Baby Cakes are likely moving to Wichita, Kansas.
When reached for comment, Baby Cakes general manager Cookie Rojas said the team will definitely remain in the New Orleans area for 2019, but would not comment any further.
This leaves the door open for a double A franchise to possibly move to New Orleans, according to WGNO Sports Director Ed Daniels.
The city of Wichita is expected to announce the move tomorrow, according to Wichita NBC affiliate KSN.
The Baby Cakes are expected to move into a newly renovated stadium in Wichita for the 2020 season.
The Baby Cakes put in a request to either move or relocate in 2020, according to KSN.
Sources tell WGNO that the assistant general manager of the Baby Cakes has created a Twitter handle called "@wichitabaseball."