This is an archived article and the information in the article may be outdated. Please look at the time stamp on the story to see when it was last updated.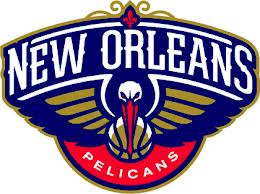 The Phoenix Suns were supposed to be one of the worst teams in the West. Tuesday night, in New Orleans they looked like one of the best.
Eric Bledsoe scored 25 points, and the Suns scored 37 points in the third quarter as Phoenix beat New Orleans 104-98. The Pelicans have now lost two of their first three home games.
New Orleans jumped out to an early 14 point lead. Brian Roberts hit a three to give New Orleans a 27-13 lead. But, Phoenix stormed back in the third and took the lead. Gerald Green hit 6 three pointers, including a three ball from the left corner that gave Phoenix a 71-64 lead.
In the fourth, Phoenix led by two when Eric Gordon turned it over. Eric Bledsoe scored on a layup to give Phoenix an 89-85 lead. They were never threatened, again.
Gordon had 20 points for the Pelicans. Anthony Davis had 17 points, and 11 rebounds.
New Orleans, 1-3, plays at Memphis Wednesday night.