This is an archived article and the information in the article may be outdated. Please look at the time stamp on the story to see when it was last updated.
NEW ORLEANS (WGNO) - Finn McCool's Football Club has been going strong for 10 years now. A group of men from around the globe who settled in New Orleans banded together to form the group in the summer of 2005, just months before Katrina. Little did they know that the bonds they formed would help them after the storm.
Stephen Rea, originally from Belfast, Northern Ireland, says the team was their family. The friendships that they formed there and the ones that formed at Finn McCool's Irish Pub were the ones they relied on a lot in those initial months after the storm.
The men all had one thing in common that they say helped them move forward: they had already started over once. Many on the team had come to New Orleans with very little in way of personal items. Their mindset was very simple after the storm. Simple, yet effective: "We have lost everything. We need to start again. We've done it once and we can do it a second time."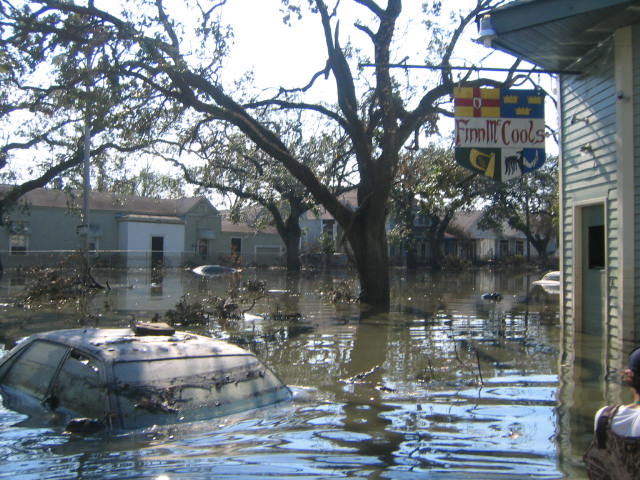 Just six weeks after Katrina, the club resumed training and the time they spent together helped them cope with the aftermath and cleanup from Katrina's rage. By spending an hour or two on a Sunday morning together on the pitch and another few hours having a beer and chatting with their friends and teammates, the time together became incredibly cathartic. They sat around and told jokes, swapped stories about life post-Katrina, talked about their situations and what they went through. This shared experienced forged a tight-knit bond that helped them weather the next several months after the storm.
Not only did they start over, but they soared as a football club. Little by little the club continued to build upon themselves. As the soccer team flourished, so did their success, winning the Southeast Louisiana Adult Soccer Association championship in 2007. The team then split into two groups, each winning three championships by 2012. And just last month, Finn McCool's Football Club yet again won another championship.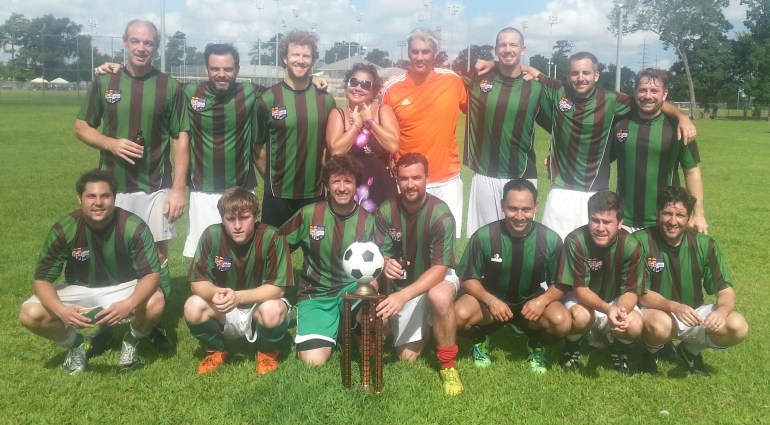 Julien Meyer, originally from Paris, France may have said it best: "It's been a great experience with them. It's a micro-representation of the pub, Finn McCool's, and just a family.  And I'm glad to be a part of it."
It's a sentiment that is strongly felt across this group of men who share a common passion: football. Or as we call it here in the States: soccer.
If you'd like to check out the Finn McCool Football Club, they will be holding an anniversary match on Saturday, August 29 at Harrell Stadium. Starting at 8:30am, the inaugural members of the club from the 2005 season will face off against the current club members, the ones who just won another championship only a month ago.
If you can't make it to the match, you can read more of the team's story in Stephen Rea's book: "Finn McCool's Football Club: The Birth, Death, and Resurrection of a Pub Soccer Team in the City of the Dead"