This is an archived article and the information in the article may be outdated. Please look at the time stamp on the story to see when it was last updated.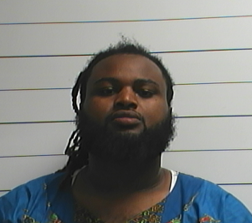 NEW ORLEANS (WGNO) — New Orleans police arrested 28-year-old Cardell Hayes in connection with the shooting death of former Saints player Will Smith and the shooting of Smith's wife.  Hayes is booked with second-degree murder.
Police say Smith and his wife were shot during an argument that followed a car crash in the Lower Garden District.
According to police, the 34-year-old Smith was in a Mercedes G63 on Sophie Wright Place near the intersection of Felicity. They say that the accident happened at about 11:30 Saturday night (April 9) and that Smith's wife was also in the car.
According to police, Smith's car was hit from behind by an orange Hummer H2.
After the accident, police say Smith and the driver of the H2, Cardell Hayes, exchanged words and then Hayes pulled a gun and shot Smith several times. Smith's wife was also shot in her right leg.
Police say, when they arrived, they found Smith's body partially inside his car in the street.  He died at the scene.  His wife was taken to the hospital with a gunshot wound to her one of her legs.
Police say Hayes remained at the scene and was taken into custody. Police also recovered the pistol that was used.
During the accident, Smith's car was pushed into another car, a Chevy Impala. Police say the people in the Impala knew Smith and were unhurt.
Earlier in the evening, Smith posted a pic on Instagram saying that he was enjoying the French Quarter Festival.
Smith was a first-round draft pick of the Saints in the 2004 draft. He was a cornerstone of the team's defensive line and played a decade with the team.
The suspect's relationship with NOPD
The city recently settled a lawsuit with Hayes after his father, Anthony Hayes, was shot and killed by police in December of 2005.
According to city attorneys, Hayes father argued with a St. Charles Avenue drug store employee after his credit card was declined.
An off-duty sheriff's deputy flagged down police after he spotted the elder Hayes wielding a pocket knife. Hayes lunged at one of the officers with a knife before three officers opened fire and shot him nine times.
The lawsuit filed on behalf of Cardell Hayes sought $4 million in damages.
Just one hour before the shooting, Smith was at dinner with former teammate, Pierre Thomas and former NOPD officer, Billy Ceravolo. Ceravolo was one of the NOPD officers tied to the case in the death of Anthony Hayes.
NOPD Chief Michael Harrison is not confirming any known motive at the moment, as they continue to investigate Cardell Hayes. His bond is set at $1,000,000 and well-known defense attorney, and soon to be fill-in judge, John Fuller, will be representing Hayes.