This is an archived article and the information in the article may be outdated. Please look at the time stamp on the story to see when it was last updated.
Hoverboards are an innovative mode of transportation, and while they don't actually hover over the ground, they're great for quickly moving around or traveling short distances. They're like roller skates, but they are battery-powered and require you to shift your weight to make them work.
Hoverboards are relatively new compared to skateboards and roller skates, so you may have a few questions about them.
In this article: Swagtron Swagboard Warrior XL Off-Road Hoverboard, Hover-1 Helix Electric Hoverboard and Segway Ninebot S Smart Self-Balancing Electric Scooter
Do hoverboards work on any terrain?
The most versatile hoverboards do work well on all terrains, but some are limited to flat surfaces. Whether a hoverboard can effectively travel over both flat and rugged terrain depends on a few key factors.
Motor power output: Hoverboards have electric motors. Naturally, the more powerful the motors, the faster they can go and the easier it is to travel over surfaces that aren't flat, such as grass and dirt. Most hoverboards have dual motors with a power output of 200 watts each. However, the best hoverboards have dual 300-watt motors or a single 500-watt motor.
Wheel size: Wheel size is measured in diameter and influences a hoverboard's effectiveness over rugged terrain. If the tires are under 7 inches, they are more than adequate for riding on flat surfaces but struggle off of them. Hoverboards with wheel sizes over 8 inches are ideal for riding on grass and dirt trails, but they are bulkier and can be cumbersome to transport. If you're looking for something lightweight, you may have to sacrifice the ability to ride on all terrains.
More to know before you buy a hoverboard
Speed and range: Hoverboards are faster than they appear but generally don't exceed 15 mph. For safety reasons, most range from 5 to 12 mph under optimal conditions. The lower the top speed, the more suitable it is for children. Range refers to how far a hoverboard can travel at full speed.
Battery life: Hoverboards require a lot of energy to power their motors, so don't expect batteries to last too long, especially if you're traveling at top speed. They generally last around 60 minutes on a full charge, so if you want to ride longer, have spare batteries and carry your charger.
LED lights and Bluetooth music playback: Most hoverboards have bright LED lights that alert others to your presence in low-light environments. Some can even sync LED lights with your music playlists, which are played through a Bluetooth speaker you can connect to with your phone. But these features come at a cost — playing music and using the LED lights drain the battery even faster than usual.
FAQ
Q. Do hoverboards have a weight capacity?
A. Yes. Most cannot support a rider weighing over 200 pounds, but it's best to check the specifications of any model.
Q. Do I need to wear safety equipment while riding a hoverboard?
A. Depending on state laws, a helmet may be mandatory. Even where it isn't, the American Academy of Pediatrics is among those recommending that riders wear a helmet and wrist guards to prevent injuries caused by falling off. Elbow and knee pads are also helpful.
Best hoverboards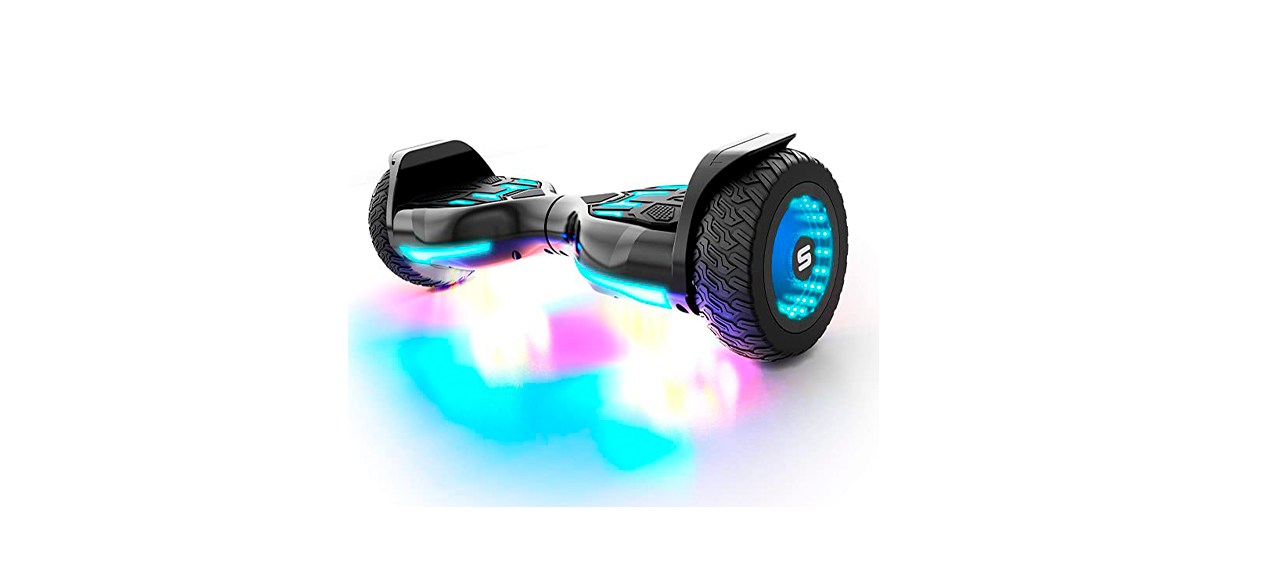 Swagtron Swagboard Warrior XL Off-Road Hoverboard
This hoverboard uses lithium phosphate battery technology and has 30 LED lights that sync with your music playlist. It has dual 300-watt motors and 8-inch off-road, maintenance-free infinity wheels that work well on grass.
Sold by Amazon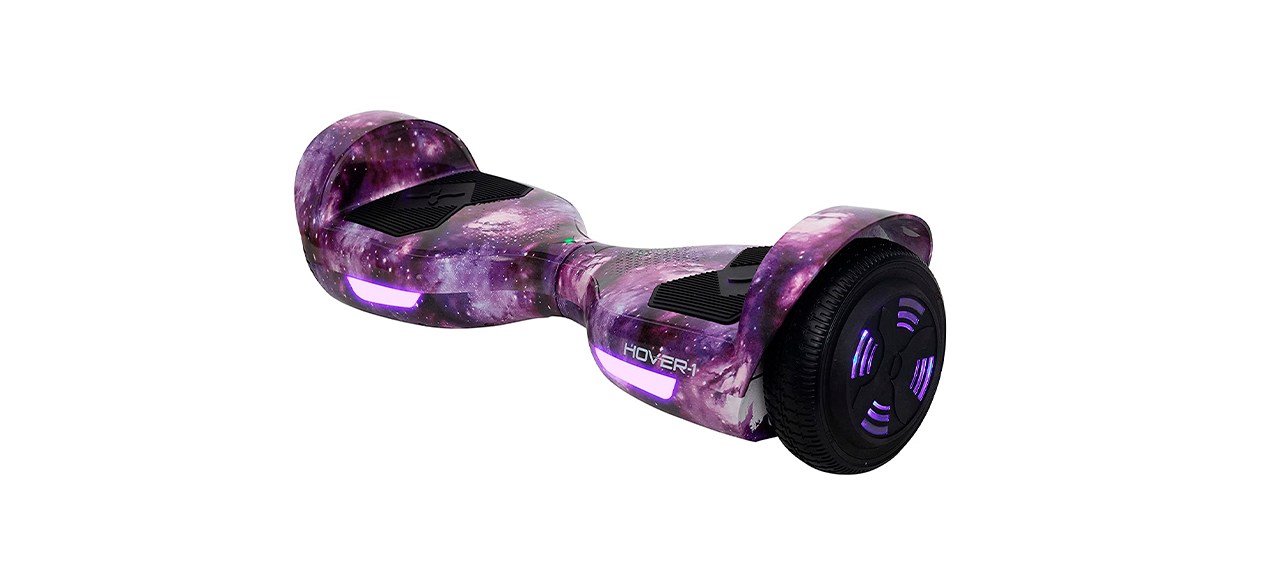 Hover-1 Helix Electric Hoverboard
This hoverboard can go as fast as 7 mph and has a powerful 400-watt electric motor. It offers enough torque to climb inclines up to 15 degrees smoothly, and the inertia dynamic stabilization system helps riders maintain control.
Sold by Amazon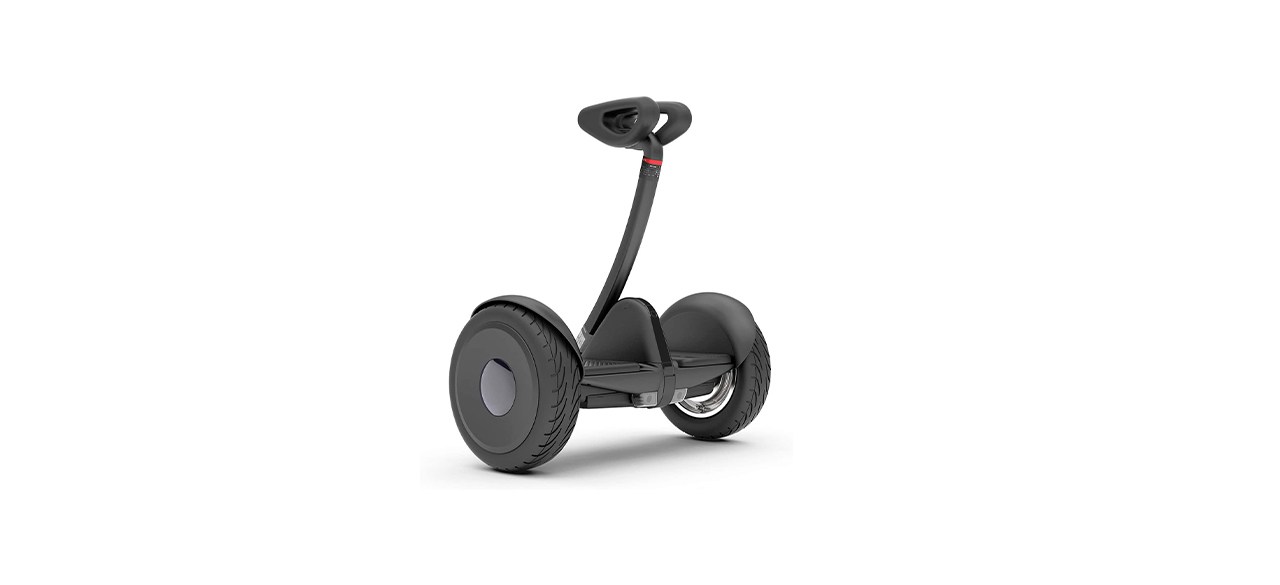 Segway Ninebot S Smart Self-Balancing Electric Scooter
Those looking for a safer riding experience will love this sturdy, compact electric scooter hoverboard. It has 10.5-inch pneumatic tires, and the app can manage anti-theft function, speed limit and adjustment, vehicle self-diagnose, ambient light and vehicle remote control.
Sold by Amazon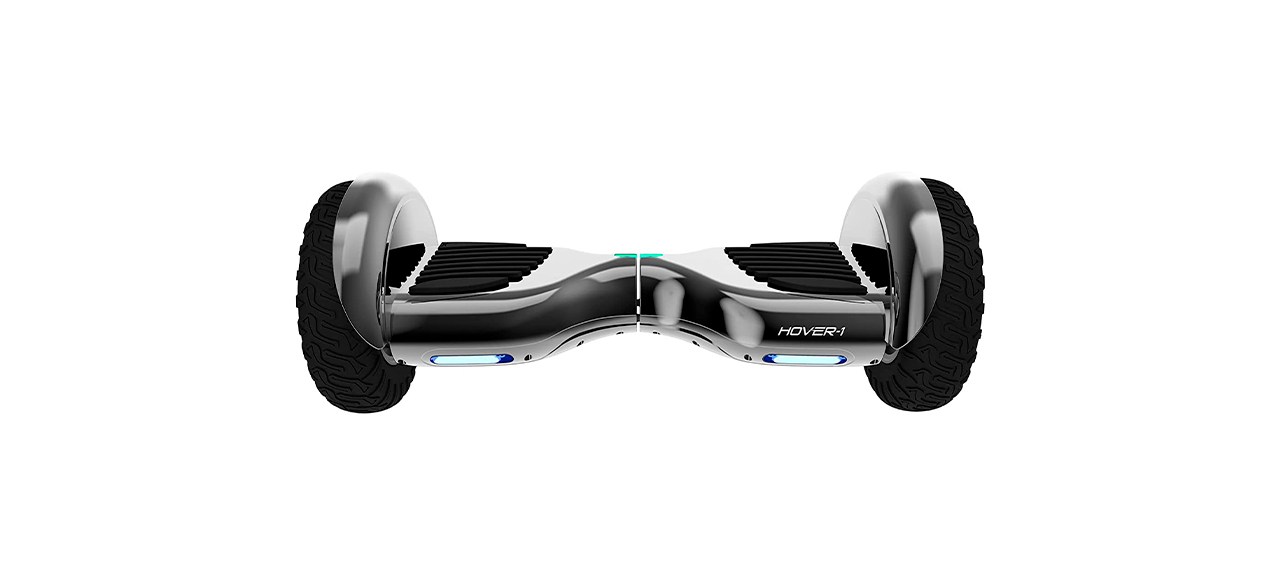 Hover-1 Titan Electric Hoverboard
This high-powered hoverboard has a durable build and a stabilization system that helps riders keep their balance. It has large 10-inch wheels and a powerful 500-watt motor, and it can go as fast as 8 mph over an 8-mile range.
Sold by Amazon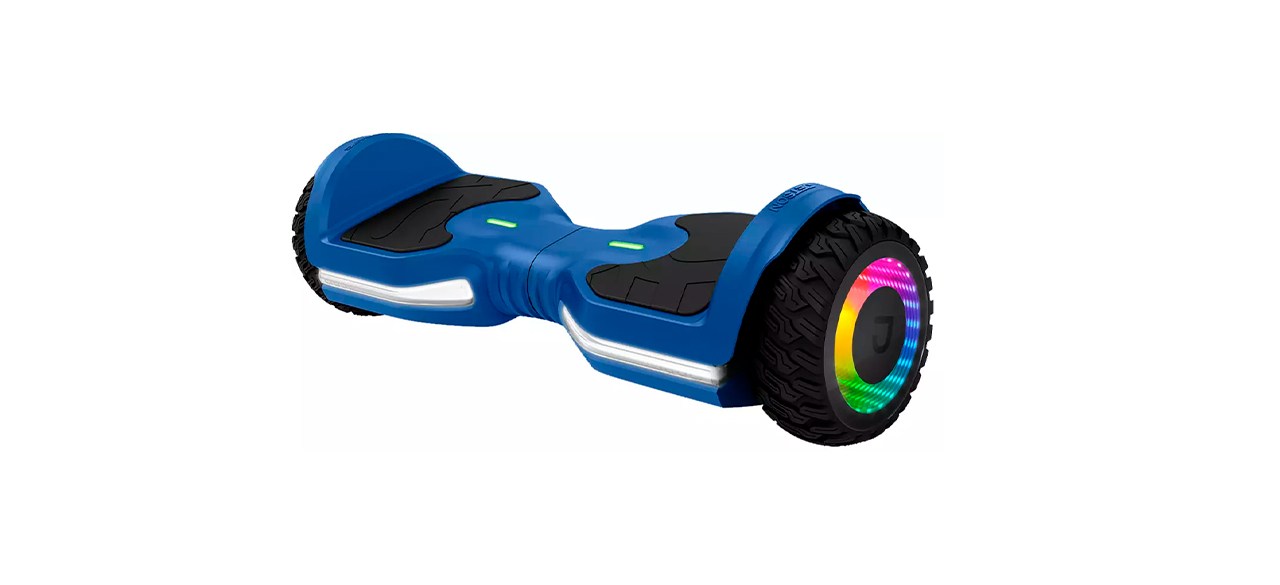 Jetson Flash All-Terrain Hoverboard
This hoverboard offers a balanced riding experience and is suitable for both flat and rugged surfaces, thanks to a powerful 500-watt motor and tires with excellent tread. It can go as fast as 10 mph and features an enhanced Bluetooth speaker.
Sold by Dick's Sporting Goods
Want to shop the best products at the best prices? Check out Daily Deals from BestReviews.
Sign up here to receive the BestReviews weekly newsletter for useful advice on new products and noteworthy deals.
Kevin Luna writes for BestReviews. BestReviews has helped millions of consumers simplify their purchasing decisions, saving them time and money.
BestReviews spends thousands of hours researching, analyzing, and testing products to recommend the best picks for most consumers.
Copyright 2023 BestReviews, a Nexstar company. All rights reserved.