Help for chronic pain
If you suffer from back discomfort and stiffness, you may have come across inversion tables in your search for a path to relief.
Sometimes referred to as spinal traction, using an inversion table for sciatica is becoming popular, as well as for other forms of chronic pain. Many people also find using an inversion table for back pain a valid and effective alternative to painkillers and other strong prescription medications.
Shop this article: Teeter FitSpine LX9 Inversion Table, Harison Inversion Table and Teeter EP-560 Ltd. Inversion Table
What is an inversion table?
Inversion tables are physical therapy appliances that let you comfortably hang upside down. Straps and buckles secure your ankles and allow you to lean back without the risk of falling, while handles let you stretch your back muscles once you've achieved your desired angle.
The handles also let you easily right yourself, thanks to inversion tables' smooth, gliding motion.
How do inversion tables work?
Pressure on your vertebrae can result in soreness, pinched nerves, headaches and body pain associated with spinal compression. Inversion tables relieve your spine by reversing the force of gravity. As you hang upside down, the vertebrae in your back and neck are allowed to expand. This increases the space between your bones, relieves pressure and increases blood flow into areas that are typically constricted.
What are inversion tables used to treat?
Back pain. Some users find that regular inversion therapy gives them temporary relief from chronic back pain and soreness.
Muscle spasms. Inversion tables let people stretch muscles and connective tissue in their lower back that are usually challenging to target. This provides relief for muscles that cramp and spasm.
Kidney stones. Inversion tables are often used to treat people suffering from kidney stones. Research has revealed that those who include inversion in their recovery program can pass stones easier and with less pain.
Poor circulation. The use of an inversion table is said to promote circulation to parts of your body generally deprived of adequate blood flow.
Inflammation. The circulatory benefits of inversion table use is said to alleviate inflammation, thanks to the reversal of gravity increasing the flow of lymphatic fluid.
Does inversion therapy really work?
As with most physical therapy, results are mixed. Some people find inversion to be an essential component of their daily lives, allowing them to engage in activities that pain kept them from enjoying. Others feel that inversion has little effect on their ailments and find comparable results through back stretchers and yoga.
Risks associated with inversion tables
While relatively safe, inversion therapy can be risky for people with certain diseases or injuries. Spinal separation and increased blood pressure on your head and eyes can be dangerous for those at risk for retinal detachment or stroke. Those with spinal injuries may find inversion therapy painful, and it is not recommended for people who take blood thinners.
It's critical to consult with your doctor to ensure that inversion therapy is safe for you before trying it.
Best inversion table picks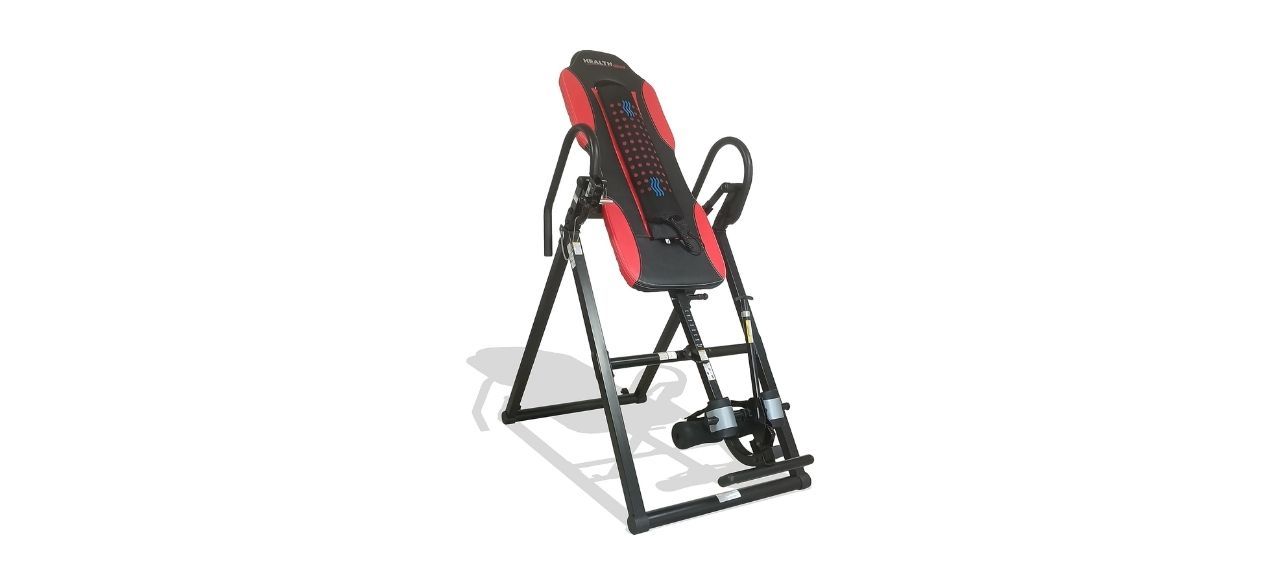 Health Gear Advanced Technology Inversion Table
This high-end inversion table boasts a remote-controlled, therapeutic full-back heat and vibrating massage pad. The Health Gear inversion table includes four adjustable, oversized foam leg rollers that prevent calf pinching. The locking arm is extra-long to minimize back bending when using the table.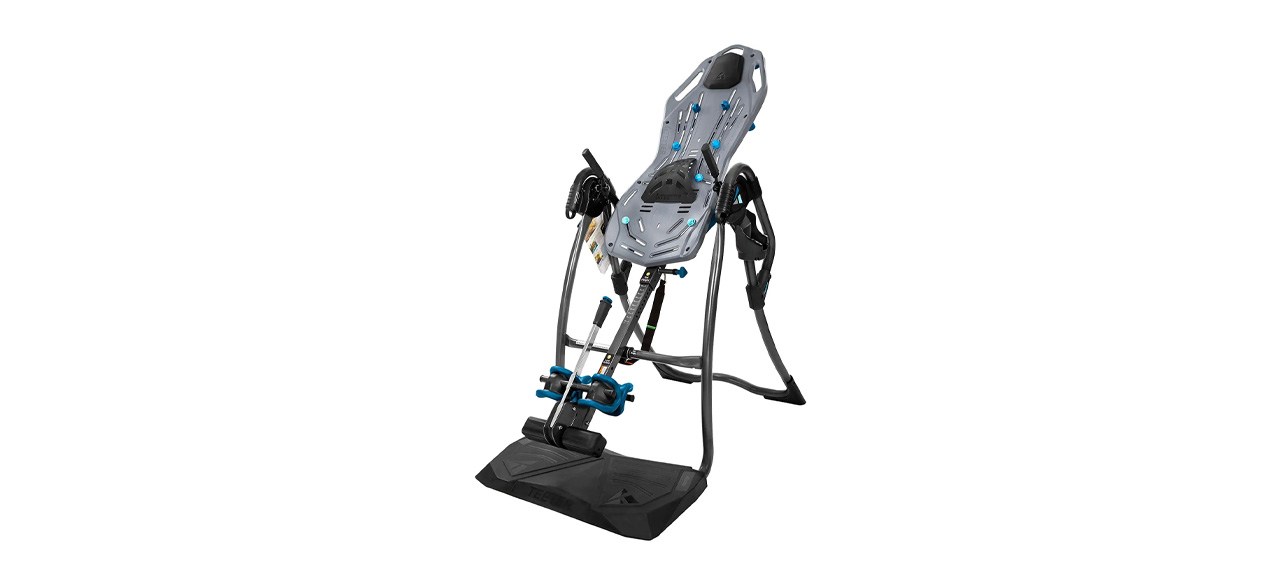 Teeter FitSpine LX9 Inversion Table
This deluxe Teeter inversion table features handles that let you deeply stretch hard-to-reach muscles. It also includes acupressure nodes and a lumbar support attachment. You can use it with the company's app to get the most out of your therapy.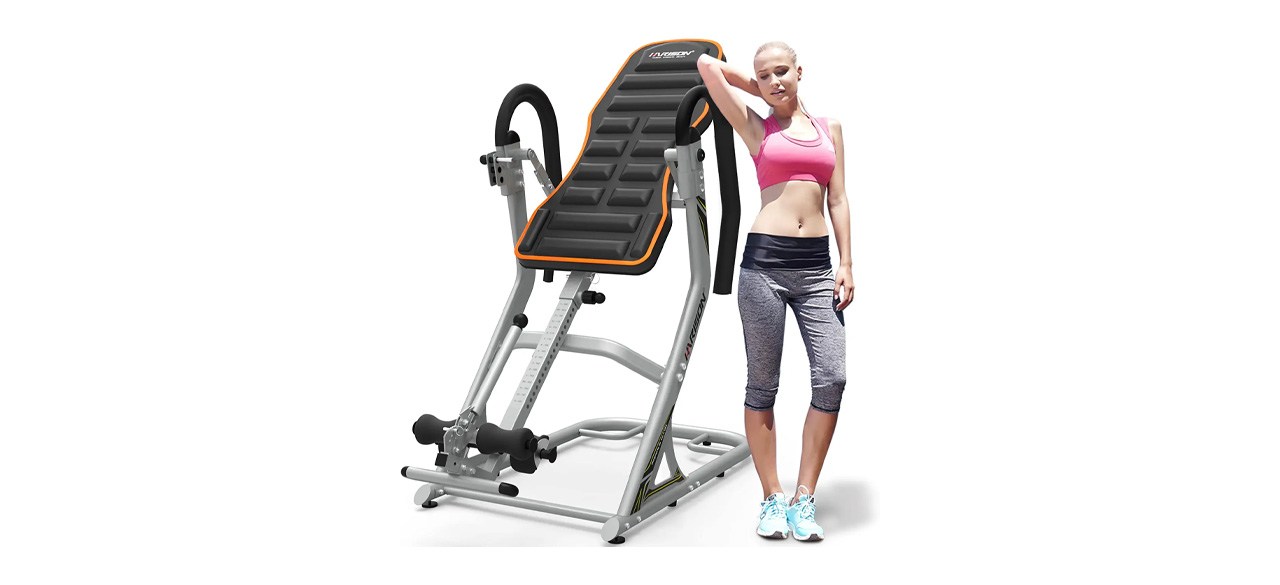 This table's heavy-duty steel frame keeps it securely in place while its adjustable foam ankle rollers allow you to invert comfortably. It features long handles so you can quickly and easily adjust the table's angle and your position on it.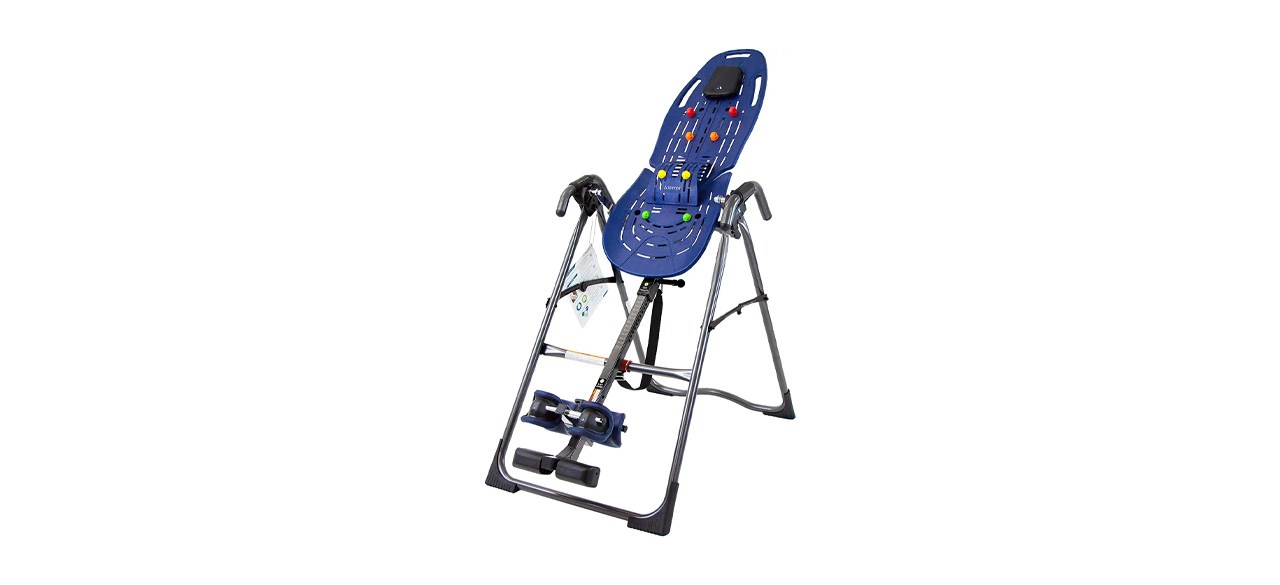 Teeter EP-560 Ltd. Inversion Table
This inversion table folds up for storage and includes optional acupressure nodes and a lumbar bridge for more accurate targeting of sore areas. It also allows you to lock out the fully inverted position until you are comfortable using the table.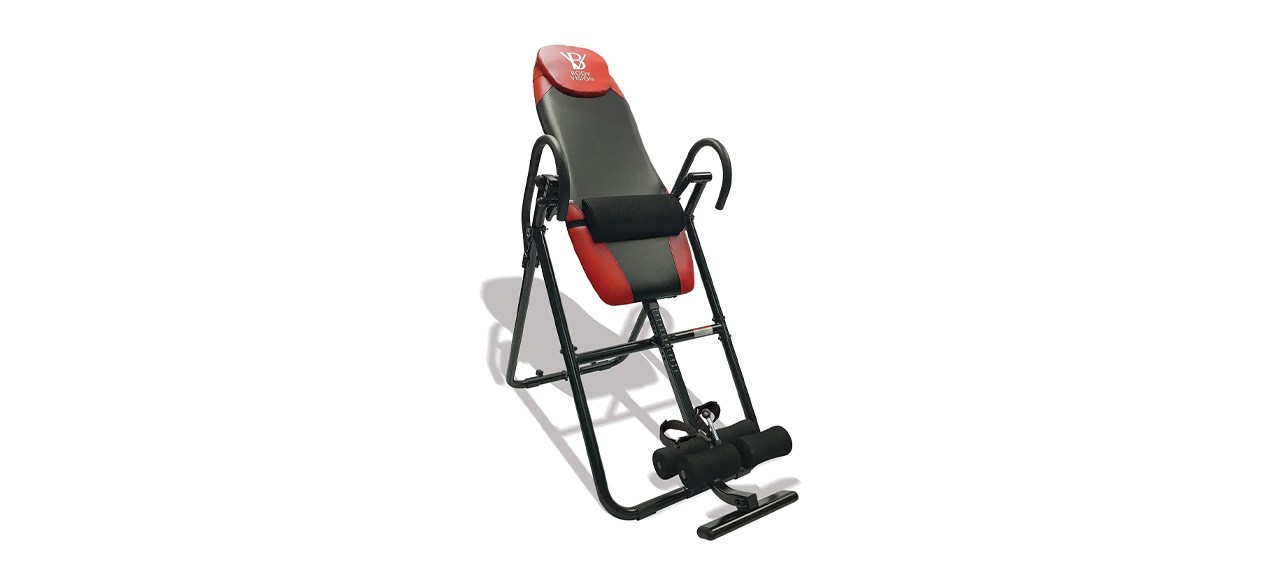 Body Vision IT9825 Premium Inversion Table
This affordable Body Vision inversion table features memory foam padding and an adjustable lumbar support pad. You can choose four different inversion angles, and you can detach the lumbar pad for use in bed.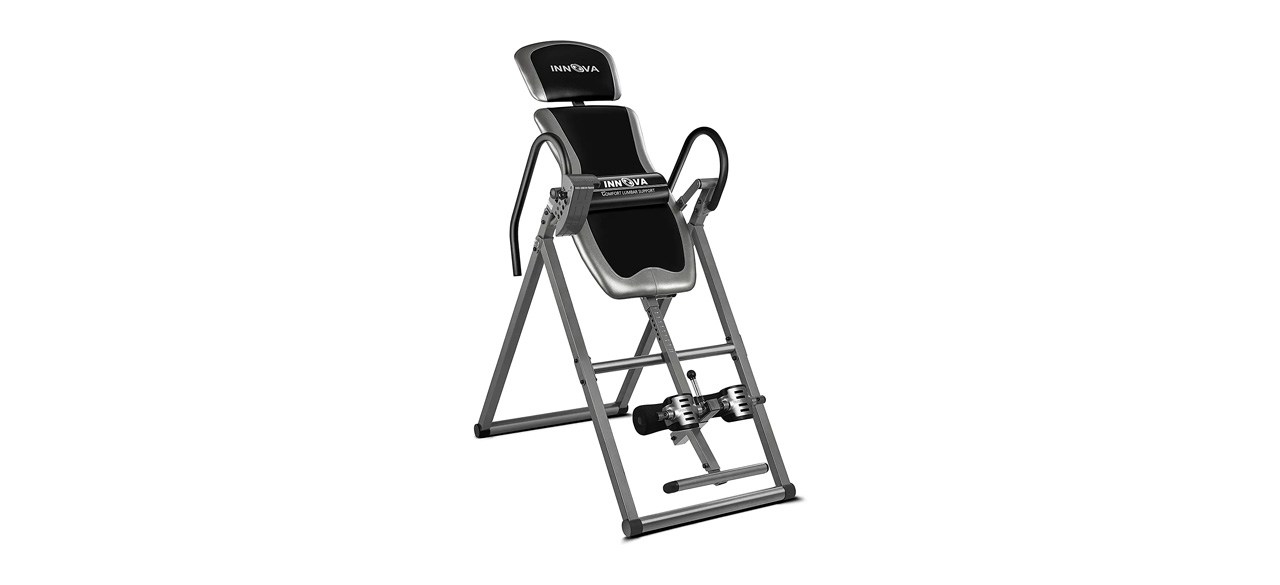 With its adjustable headrest and many adjustment options, this Innova inversion table can accommodate a wide range of users. It features generous padding, and it allows you to precisely set the center of gravity to best suit your comfort.
Want to shop the best products at the best prices? Check out Daily Deals from BestReviews.
Sign up here to receive the BestReviews weekly newsletter for useful advice on new products and noteworthy deals.
Derek Walborn writes for BestReviews. BestReviews has helped millions of consumers simplify their purchasing decisions, saving them time and money.
Copyright 2023 BestReviews, a Nexstar company. All rights reserved.