Best portable shower
Camping is therapy. It's a way to disconnect from the world and live away from all the pressures that modern life places on you. It's a way to reset and move back to square one so you have a firm stance from which to step forward. On the downside, camping — not glamping — involves making sacrifices, such as foregoing running water.
It's feasible that you could go away for the weekend and not worry about taking a shower. However, if you engage in activities that make you sweat, you get dirty, or if you stay for more than a couple of days, you'll need some way to clean yourself up. Investing in a portable camping shower this summer is a great option.
Shop this article: Coleman Hot Water on Demand H2Oasis Portable Water Heater, Nemo Helio Pressure Shower and Stansport Battery-Powered Portable Shower
Why staying clean is important
A big reason people wash is because of social pressures. There's a certain look to clean, but more importantly, there's a smell people associate with being clean. Also, being clean can help many people feel better about themselves.
Beyond the social issues, however, your skin is filled with pores that are essential for releasing moisturizing oils and regulating your body temperature — without sweating, your body couldn't maintain its core temperature. As dead skin cells and oils accumulate, they mix together and clog your pores. Additionally, anything you come in contact with throughout the day can linger on your skin if it isn't washed off. This includes pollen, sap, dirt, chemicals, pollutants, other allergens, bacteria and more. This results in dry skin, irritated skin, rashes and acne. If you itch your skin, you can significantly increase your chance of getting an infection.
Benefits of a camping shower
When you're camping, you're in closer contact with nature than on a typical day. This can lead to picking up extra dirt, pollen, sap and allergens, among other things. If it's hot, you won't have the benefit of retreating into an air-conditioned space, so you'll likely sweat more than usual. A shower removes these contaminants to keep your skin functioning as it should and to help keep you smelling better. Showering also improves circulation, increases immunity, reduces stress and can improve your mental health.
How does a camping shower work?
The problem with taking a shower when camping is the lack of pressurized water. There are three main ways to solve this problem.
Gravity fed shower
A gravity-fed shower simply means the water source is above you — gravity makes it fall down on your head. This option is great because it doesn't require any power, and the water quickly gets warm in the sun. Plus, it's affordable and compact. On the downside, it doesn't offer much pressure and you need a place to hang the water source, which can be heavy.
Manual pump shower
This type of camping shower uses a manual pumping system, such as a foot pump, to create pressure that you can use to take a shower. While you have to provide the pressure by pumping, this type of system doesn't require any power, and the water can get warm if the tank is left in the sun. It holds more water than a gravity-fed shower and packs down almost as small, but they can be prone to leaks.
Electric pump shower
An electric pump shower has a battery-powered pump that you insert into a bucket of water or another water source that's low to the ground. This option is affordable, is extremely versatile, doesn't take up much room when packing and offers a suitable amount of pressure. If you purchase a high-end model, you can get great pressure. The main downside is it will only last as long as there's a charge in the battery — if multiple people need to shower over several days, the battery might not last. However, if you have a method of recharging or you purchase a model that runs off your vehicle's battery, you can solve this problem.
FAQ
Q. How do you heat the water in a camping shower?
A. Most models depend on solar power to heat the water up to a comfortable showering temperature. Alternatively, some high-end models use propane to heat up the water so you can have a hot shower on demand.
Q. How long does the water in a portable shower last?
A. Most portable shower units hold about 5 gallons of water. This is enough for an average-length shower for most people. You can conserve water by only turning on the shower when you first get wet and when you rinse. All the lathering can be done without wasting water.
Q. How do you create privacy for a camping shower?
A. A quick and easy way to create some privacy when showering is to designate an affordable pop-up tent as a shower stall. Another option is to hang a shower curtain between two trees.
Outdoor camping shower options
Coleman Hot Water on Demand H2Oasis Portable Water Heater
This on-demand portable water heater provides water up to 125 degrees in 30 seconds. It has a battery-powered pump and uses propane for heating to provide a luxury camping shower experience.
Sold by Amazon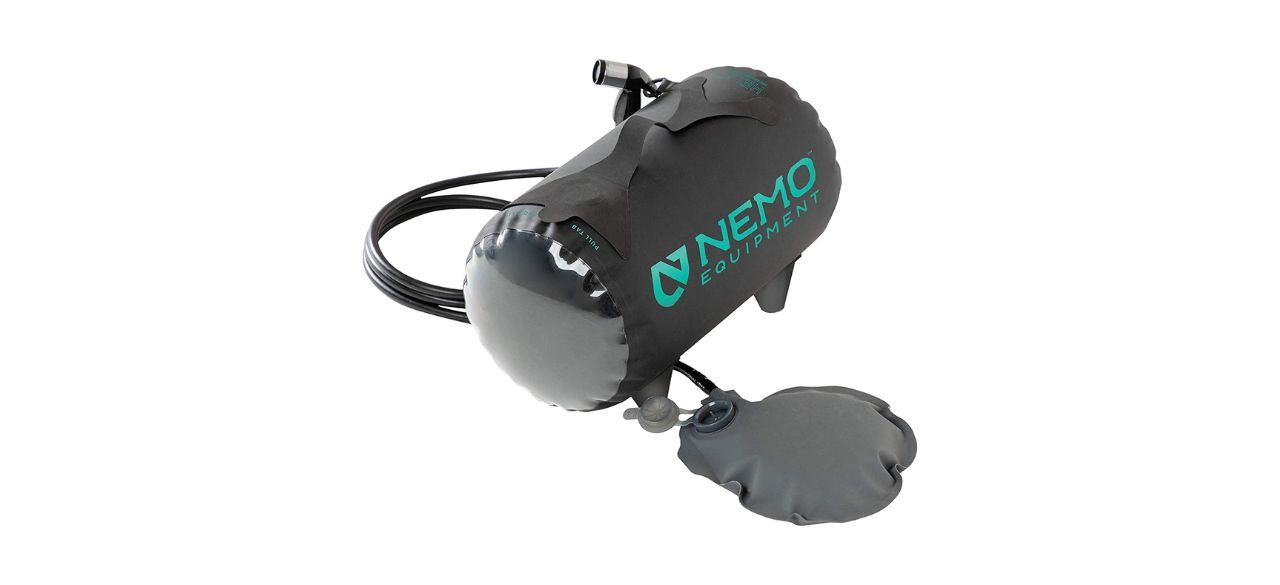 With this foot-pump model, you can enjoy a refreshing five-minute shower no matter where you are. After use, the system collapses into a compact carrying case for easy transport.
Sold by Amazon and Backcountry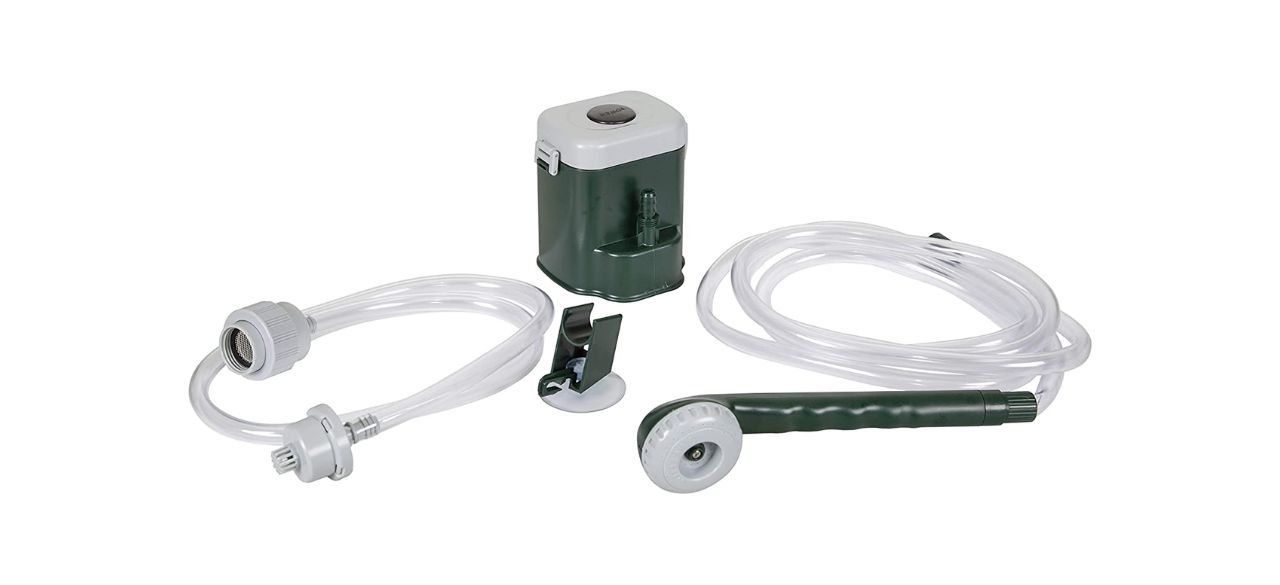 Stansport Battery-Powered Portable Shower
You can't get much more convenient than this. The popular Stansport portable shower runs on four D batteries and lets you take a shower wherever you have a bucket of water.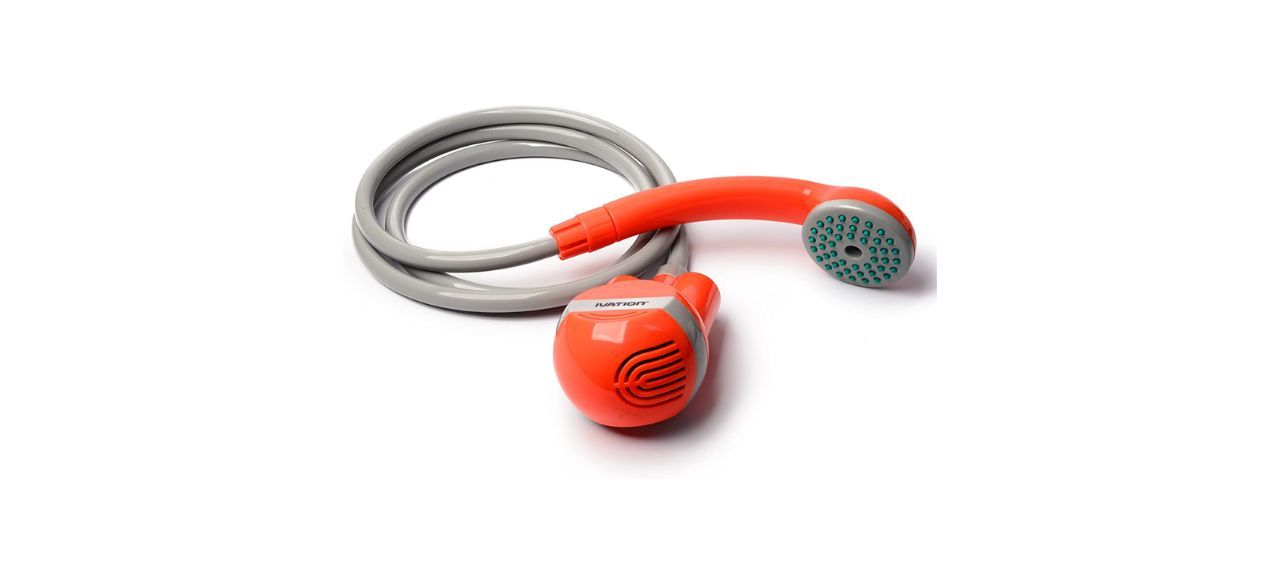 Ivation Portable Outdoor Shower
The rechargeable battery in this portable pump means there are no ongoing costs for purchasing batteries. When fully charged, this pump lasts up to an hour. It's a small, versatile unit that can go anywhere you go.
Sold by Amazon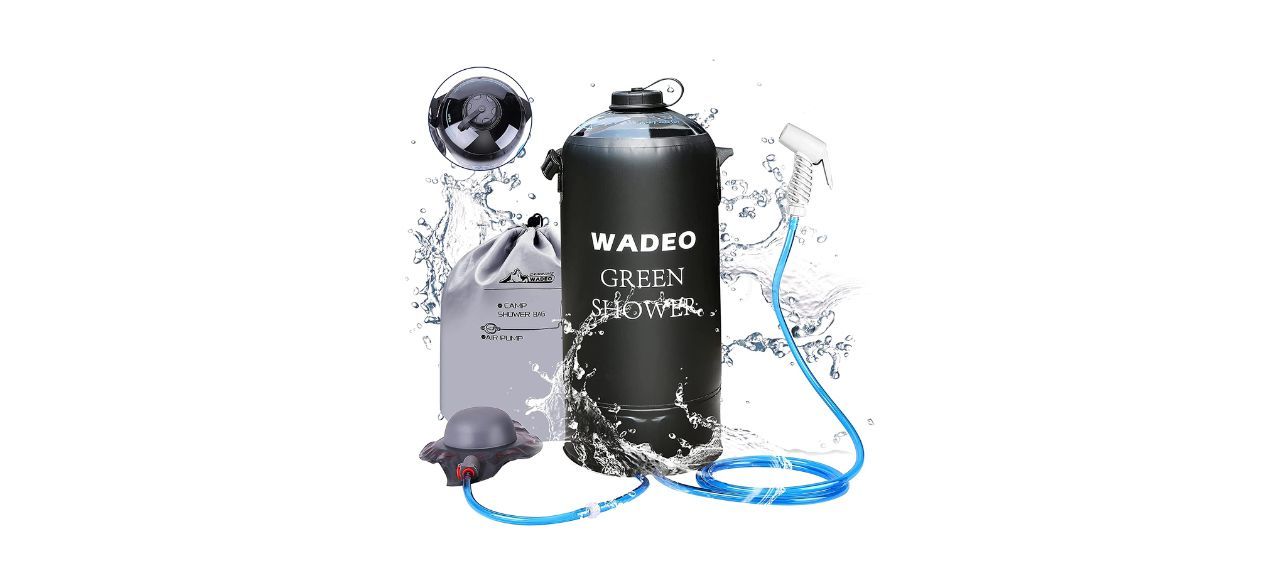 This portable shower is a collapsible 3-gallon bag that's operated by a foot pump. The convenient switch on the nozzle lets you flip it to steady-on so you can wash with both hands.
Sold by Amazon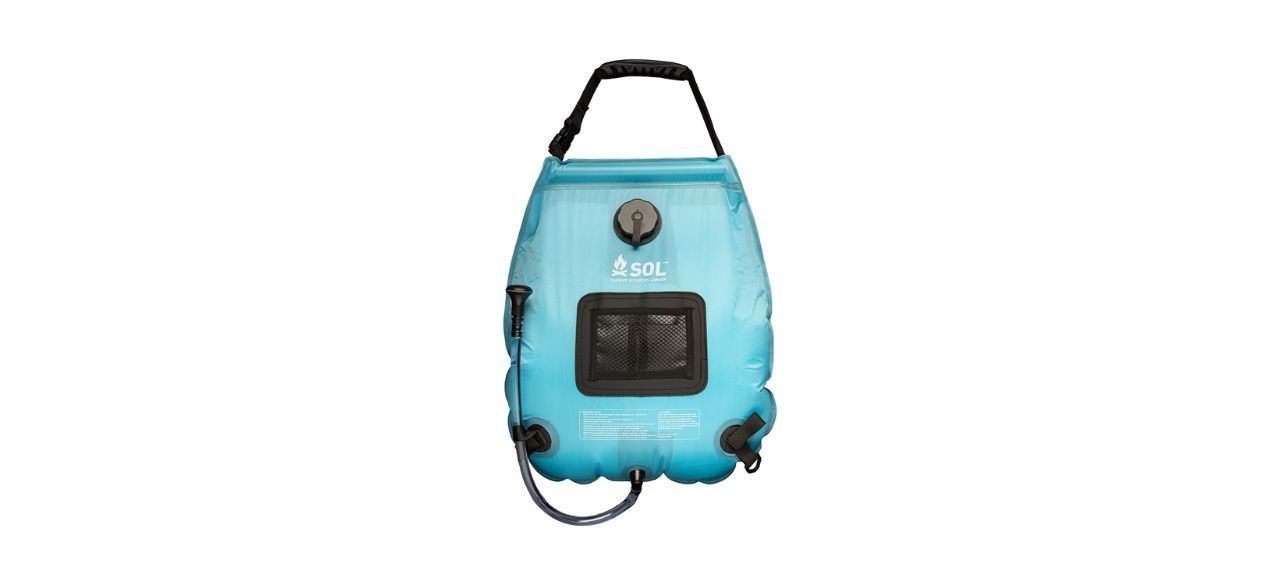 Survive Outdoors Longer Solar Shower
S.O.L.'s offering is a 5-gallon solar bag that can heat up to 120 degrees just by leaving it out in the sun. It hangs overhead and delivers a gravity-powered shower wherever and whenever you want to feel clean.
Sold by Backcountry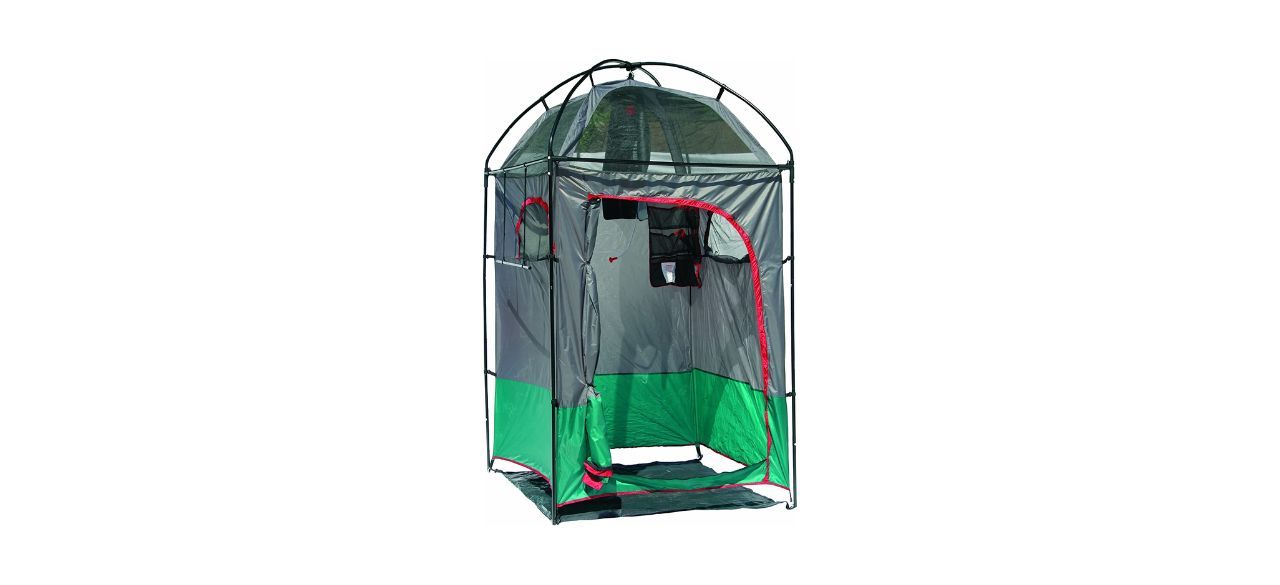 Texsport Instant Portable Outdoor Camping Shower
If you want to get everything you need at once, this offering is a great deal. Purchase not only includes a 5-gallon solar shower but a privacy tent as well that's specifically made to serve as a shower stall so you can have all the privacy you desire.
Sold by Amazon
Want to shop the best products at the best prices? Check out Daily Deals from BestReviews.
Sign up here to receive the BestReviews weekly newsletter for useful advice on new products and noteworthy deals.
Allen Foster writes for BestReviews. BestReviews has helped millions of consumers simplify their purchasing decisions, saving them time and money.
BestReviews spends thousands of hours researching, analyzing, and testing products to recommend the best picks for most consumers.
Copyright 2023 BestReviews, a Nexstar company. All rights reserved.