This is an archived article and the information in the article may be outdated. Please look at the time stamp on the story to see when it was last updated.
NEW ORLEANS - Let's see what Test Kitchen Taylor is cooking up today!
Goetze's Candy Company has developed caramel and cream sweet treats for over 123 years. But they are known most notably for their Caramel Creams®, which are celebrating their 100th anniversary! So what would you do if Goetze's Candy Company sent you over 500 delicious Caramel Creams?! Test Kitchen Taylor has just the trick!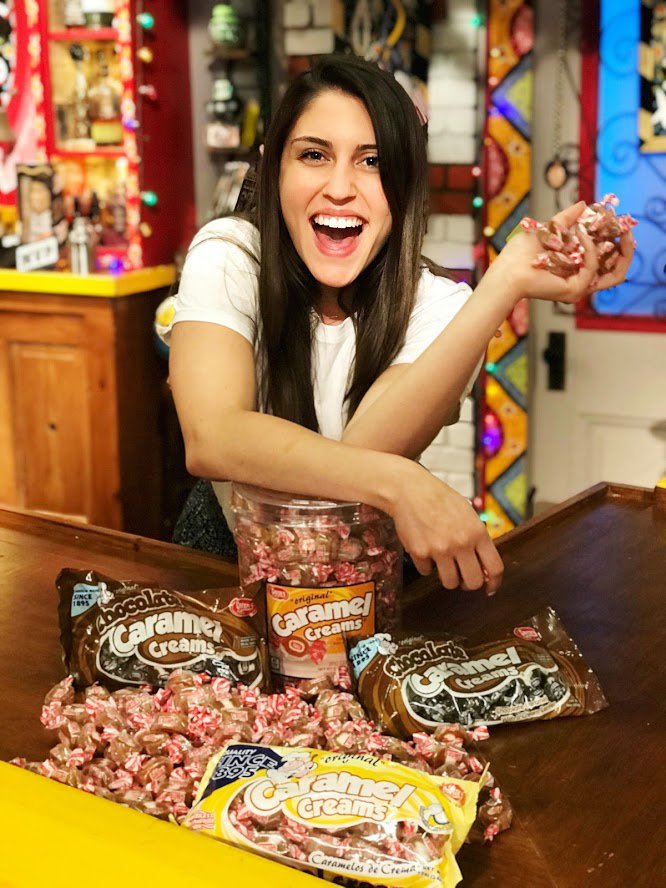 After taking a picture (or two) she whipped up some of the best brownies around - Caramel Cream filled Brownies!
Caramel Creams® filled Brownies
2 sticks butter
4 1oz squares of unsweetened chocolate
4 eggs
2 cups sugar
1 tsp vanilla
½ tsp salt
1 cup flour
Caramel Sauce
32 Vanilla Caramel Creams®
¼ cup evaporated milk
1 tbs butter
Preheat oven to 350° and line a 9"x13" pan with greased parchment paper.
Combine butter and chocolate in a saucepan and melt over very low heat.
Cool to room temperature. Whisk eggs until frothy. Add sugar, vanilla, and salt. Beat on high for 5 minutes, until smooth.
Stir in chocolate mixture, add flour and mix until blended.
Pour half of the brownie mixture into the pan and bake for 10 minutes.
Meanwhile, make the caramel sauce.
Melt butter with milk over low heat and add Caramel Creams®. Stir constantly. Remove from heat when the sauce is smooth.
Remove brownies from oven.
Spread the caramel sauce over the baked brownies.
Cover the caramel with the remaining brownie mix.
Bake an additional 25-30 minutes at 350°. Cool and enjoy!
Do you have a recipe that you want Test Kitchen Taylor, Tamica and LBJ to try? Send it to us at twist@wgno.com!