This is an archived article and the information in the article may be outdated. Please look at the time stamp on the story to see when it was last updated.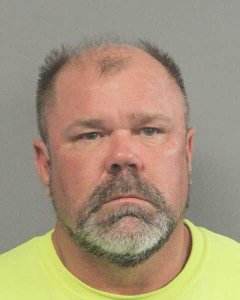 WESTWEGO, LA – Police say a 50-year-old woman spent the night fending off a man who attempted to stab her after she bit his penis while he was allegedly forcing her to have oral sex with him.
The victim met 54-year-old John Wesley Patton on the dating app "Plenty of Fish," according to the Westwego Police Department.
Patton met the victim, who had been chatting with him on the app for about a week, at a daiquiri shop on September 7.
The victim agreed to go with Patton back to his Westwego home around 9:45 p.m., and that's where the trouble began.
Patton told the victim to go to a bedroom at the end of a hall to meet his sister, but the victim became suspicious when she realized no one else was in the home, according to the WPD.
When the victim turned around to confront Patton, he clamped his hand across her mouth and forced her into the bedroom.
Once inside the bedroom, Patton indicated that he wanted to have sex, and the victim agreed out of fear for her safety.
Patton was unable to perform, according to police, so he asked the victim to perform oral sex on him.
While performing oral sex on Patton, the victim bit his penis and ran into the front room.
Quickly realizing that she was locked in, the victim turned around to find Patton approaching with a knife.
She grabbed the knife, suffering cuts to both hands, and then grabbed a table and used it to barricade herself into a corner, according to police.
Patton armed himself with a second knife and attempted to stab the victim around the barricade.
Hours later, Patton eventually unlocked the front door around 9 a.m. on September 8, gave the victim her belongings that she had left in the bedroom, and allowed her to leave.
The victim promptly called police, who were unable to contact Patton at his residence.
The SWAT team was called out, and Patton remained unresponsive for approximately seven hours.
About 10 minutes after the SWAT team fired a gas canister into Patton's house, he came outside and surrendered peacefully.
Patton has been arrested and charged with second degree rape, aggravated sexual battery, and false imprisonment armed with a dangerous weapon.