This is an archived article and the information in the article may be outdated. Please look at the time stamp on the story to see when it was last updated.
NEW ORLEANS - Widespread flooding struck the New Orleans area this past Saturday and is leaving residents shaking their heads as they deal with the aftermath and the cleanup. But it begs the question: Why was this flood so bad?
The biggest reason is just how much water the city received in such a short amount of time. Mid-City, one of the hardest hit areas Saturday afternoon, received almost nine and a half inches of rain in three hours. Statistically speaking, this type of rain event is a once in a hundred year event. This means there is only a 1% chance of it happening in a given year.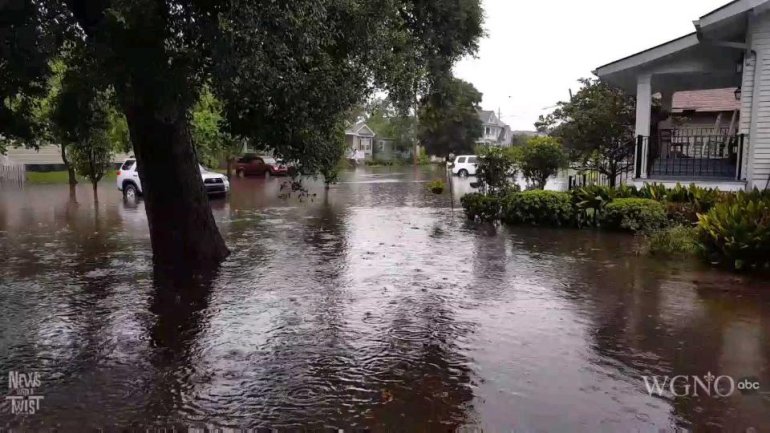 The city's water pumps can only handle one inch of rain in the first hour of operation and another half-inch every hour thereafter. For a three hour time span, that's two inches. Mid-City received almost FIVE times that amount. There was just nowhere for the water to go when the pumps were overwhelmed but up.
The setup for Saturday's afternoon's storms was ripe for a heavy rainfall event. There were absolutely no atmospheric steering currents that afternoon. What this means is that wherever a storm popped up, that's where it would stay because there was no movement in the air column to push it in any given direction. Once a storm formed it would have to rain itself out before relief would arrive.
The second part of the setup was that there was so much water in the air column above the South Shore. Meteorologists call this 'precipitable water' or PW for short. A PW over two inches is considered high and yesterday's PW was around 2.3 inches. In other words, there was A LOT of water in the atmosphere just waiting for the faucet to be turned on.
Another reason may have been storm drains in front of private homes and businesses that were not clear and free of debris. The blocked drains could have further limited the amount of water that could have been taken in by the system.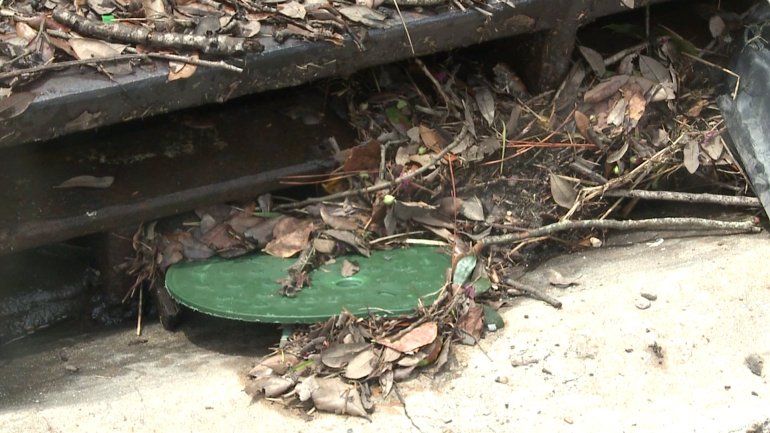 And the problem has only gotten worse in the aftermath as flood waters swept mud, gunk, trash and debris into the drains this past weekend. The city is urging home and business owners to clear these drain openings out as soon as possible to help prevent another flood should another rain event occur.