This is an archived article and the information in the article may be outdated. Please look at the time stamp on the story to see when it was last updated.
METAIRIE (WGNO) — Monday's Wheel of Justice report included a case that we've previously reported, but now the NOPD is looking for a new suspect.  We told you in December to look for 21-year-old Desmond Horton and 18-year-old Jaylon Johnson.  Since then, both have been arrested.  But now the NOPD  is also looking for Nashawhan Thompson in connection with the same case.  According to police, all three suspects were involved in a shooting on December 23 in the 91-hundred block of Dixon Street in the Hollygrove neighborhood.  Police say the trio opened fire on a man and woman who escaped the gunfire unharmed.  But two of the bullets fired, according to police, hit a dog inside a house where the intended victims ran for protection.  The dog also survived the attack.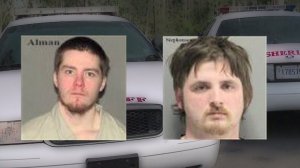 Monday's report also included the search for suspects in a string of car burglaries in the Slidell area.  According to St. Tammany deputies, Adam Gunnerson of Slidell saw his face on the STPSO Facebook page.  He surrendered and identified two other suspects now wanted in connection with the same series of car burglaries.  They are identified as Dakota Alman of International Falls, MN, and Clinton Stephenson of Shreveport, LA.  According to deputies, Clinton and Stephenson may be in the Ocala, FL, area.
Finally, Monday's report included the search for a woman who is accused of theft at a Kenner Wal-Mart store.  But she's not accused of taking anything from the store.  According to Kenner Police, the woman stole a wallet and purse from a customer along with the victim's cash, identification, and bank cards.  But that's just part of what makes this case interesting.
For more information on the latest Wheel of Justice cases, click on the video button at the top of this story!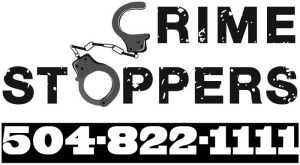 If you have information that could help solve any of the cases in this latest Wheel of Justice report, call CrimeStoppers at 504-822-1111.
So far, more than 240 people have landed behind bars after their cases were profiled on the Wheel of Justice on WGNO News at ten!