This is an archived article and the information in the article may be outdated. Please look at the time stamp on the story to see when it was last updated.
NEW ORLEANS -- One of four suspects has turned himself in for the brutal weekend robbery and beating of two tourists in the French Quarter.  The search for the remaining suspects is the focus of the latest Wheel of Justice report.
NOPD Superintendent Michael Harrison and Eighth District Commander Nicholas Gernon gave a second update to media outlets Monday afternoon and said 21-year-old Dejean Paul was booked for second-degree robbery.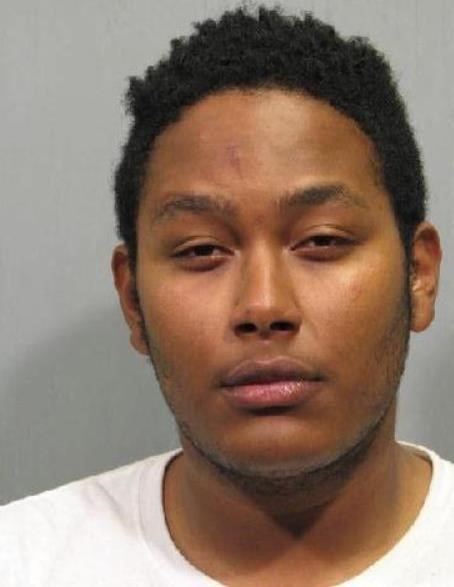 Video released by NOPD over the weekend shows two tourists from the Boston area walking in the 200 block of Bienville Street about 9 p.m. Saturday, when four men attacked them, knocking one to the ground. The victim, who was in town for a Unitarian Universalist Association conference, was left unconscious, and the video shows him bleeding from the head.
He is getting better, Gernon said Monday afternoon, but is still in critical condition. The other victim had to be hospitalized, too. Watch the graphic video above.
The suspects stole the victims' wallets and cell phone. Paul, the suspect who has been arrested, is the one who knocked the victim to the ground, then went back to the victim a second time while he was unconscious on the ground.
Harrison said detectives have identified the other three suspects in the robbery, but police declined to release their names. He urged them to come forward and turn themselves in.
"It's just a matter of time before we put this case together in its entirety," Harrison said. "If I were you, I would follow my friend's lead, and you should turn yourselves in as well ... You do not want us to come get you."
Here's the full update from NOPD:
If you can help police catch any of the people involved in the attack on Bienville Street, call CrimeStoppers at 504-822-1111.  You don't have to reveal your name or testify, and you could earn a cash reward.
So far, 338 people have been booked after their cases rolled on the Wheel of Justice.