This is an archived article and the information in the article may be outdated. Please look at the time stamp on the story to see when it was last updated.
METAIRIE - The Jefferson Parish Sheriff's Office is looking for an armed robber who shot a convenience store clerk over the weekend.  The case is the latest one to roll on the Wheel of Justice.
The unidentified man walked into the Shell Gas Station in the 900 block of Clearview Parkway just before 3 a.m. on October 27, pulled out a gun, and demanded money.
The clerk complied and handed over an undisclosed amount of money before grabbing the robber's gun, according to the JPSO.
The two struggled for control of the gun, and the suspect shot the clerk before fleeing the store.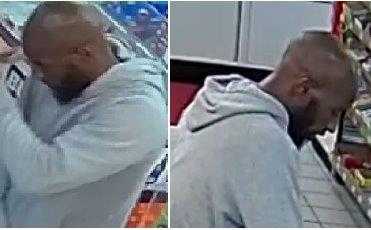 Anyone knowing the identity of the individual in the photograph, is asked to contact the JPSO Robbery Section at (504) 364-5300 or CrimeStoppers at 504-822-1111.
Remember,  when you call CrimeStoppers, you don't have to reveal your name or testify in court, and you could be eligible for a cash reward.
So far, more than 382 people have been booked after their cases rolled on the Wheel of Justice.