This is an archived article and the information in the article may be outdated. Please look at the time stamp on the story to see when it was last updated.
NEW ORLEANS — New Orleans police are looking for whoever tried to kidnap a woman in New Orleans East.  The case is the latest to roll on the Wheel of Justice.
According to police, last Sunday at about 6:00 in the evening, a woman was walking near the intersection of Dwyer Road and Flake Avenue.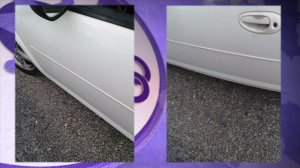 Police say a man drove to the area in a white sedan, got out of the car, and tried to abduct the woman.
The NOPD released two photos that police say were taken by the woman during the attack.  The photos show a portion of the driver's side of the car that police say was used in the attack.  Detectives believe the car is a 1990-2000 Dodge.
According to police, the woman was able to escape, but her attacker also got away.
If you can help solve this latest Wheel of Justice caper, call CrimeStoppers at 504-822-1111.  You don't have to reveal your name or testify to be eligible for a cash reward.
So far, 333 people have been booked after their cases rolled on the Wheel of Justice.