This is an archived article and the information in the article may be outdated. Please look at the time stamp on the story to see when it was last updated.
Invest 96L has been designated in the southern Gulf of Mexico. 50% chance of becoming Tropical Depression or Tropical Storm Nestor within the next 3 days. Hurricane Hunters scheduled to investigate the system on Thursday, if necessary.
There remains a fairly significant spread in potential track of the system by Friday-Saturday. Here's a look at the GFS versus the European forecast model on Saturday morning!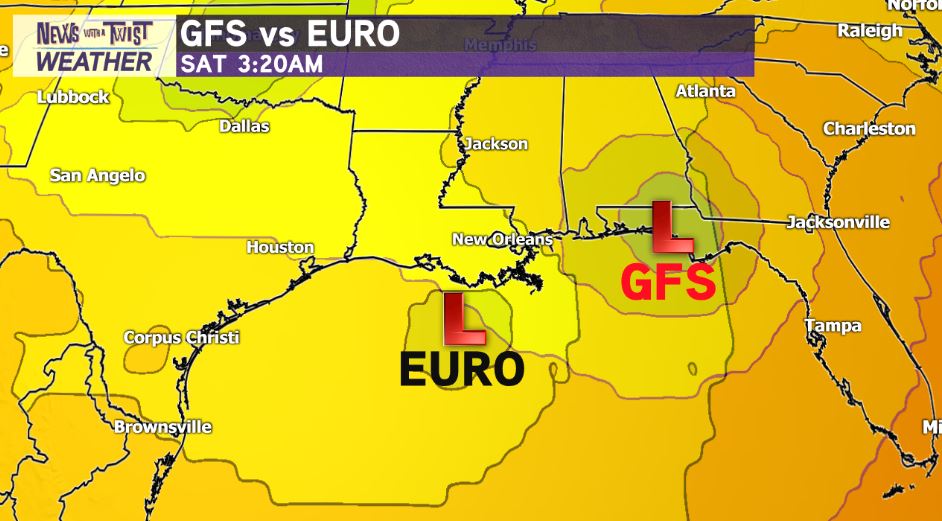 According to the GFS, landfall occurs near the Florida Panhandle. This track would put Louisiana & Mississippi on the DRY side of the system. Louisiana & south Mississippi would see little in the way of impacts from the system. Breezy conditions, few passing thunderstorms late Friday, and minor uptick in coastal tides.
According the European, landfall occurs over southeast Louisiana early Friday night-Saturday morning. This would cause 1-3+ inches of rainfall over southeast Louisiana & south Mississippi, 1-3 feet of coastal flooding due to onshore flow, and windier conditions.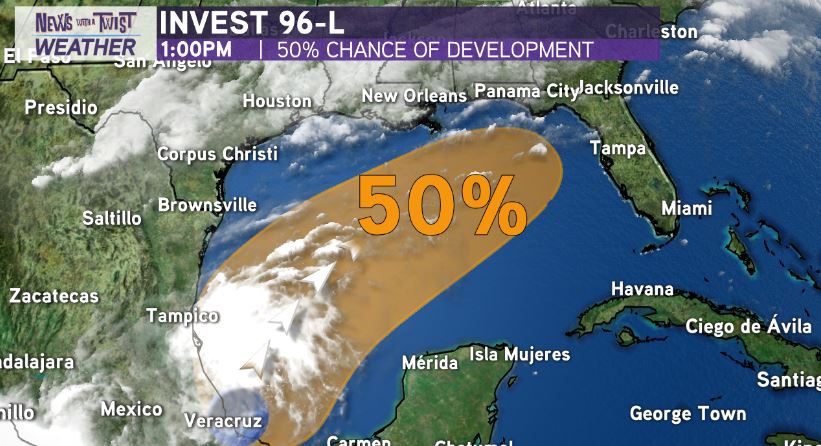 Historically, this pattern favors the more easterly track as cold fronts nearby help to push the systems further east. Most of the rough weather will be lopsided on the eastern half of the system, so the further east the track…the less of any sort of impact we will see. Stay tuned…certainly something to watch through the week!