This is an archived article and the information in the article may be outdated. Please look at the time stamp on the story to see when it was last updated.
Several parish leaders in our area have declared a State of Emergency including the Mayor of New Orleans. WGNO News Anchor Vanessa Bolano shows us what we may be dealing with Tuesday and into Wednesday.
This could be the worst winter storm New Orleans has seen in ten,  maybe even 25 years. That's what Mayor Mitch Landrieu said at a press conference late this afternoon that brought together several city leaders and authorities who are all preparing for the worst but hoping for the best.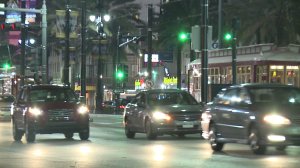 Matt Moreland with the National Weather Service explains, "All together we're looking at a 1/4 inch to 1/2 inch of ice accumulations, so what this means is you're going to see a glaze on all of your elevated highways."
"Simply put, when you have water and you have very cold weather, and you get a bad winter storm with ice, sleet, and snow; potentially with ice being the most dangerous, and of course because of the power outages," says Mayor Mitch Landrieu.
Entergy says if your power goes out it may take three to five days to restore it.
Conditions in the city are expected to deteriorate in the morning. Most schools are closed, and it's advised you stay indoors and off the streets all day Tuesday. Streetcar service is suspended Tuesday and Wednesday and busses will run until conditions are no longer safe.
"There's going to be ice that's fairly thick that we haven't seen on all of our streets, and all of the streets are going to be dangerous," says Mayor Landrieu.
As for Armstrong International Airport, several airlines are thinking about canceling flights Tuesday and into Wednesday morning. Check with your airline if you are heading out or someone is heading in.
Authorities are asking you to stay off the roads until the winter weather subsides. Even DOTD crews say they aren't sure if they have enough salt and sand on hand to keep streets safe.