This is an archived article and the information in the article may be outdated. Please look at the time stamp on the story to see when it was last updated.
The tropics in the Atlantic waking up? Sort-of. A series of strong tropical waves have emerged off the coast of Africa within the last week. Thankfully, dry air and wind shear is keeping all of these disturbances weak and disorganized for now..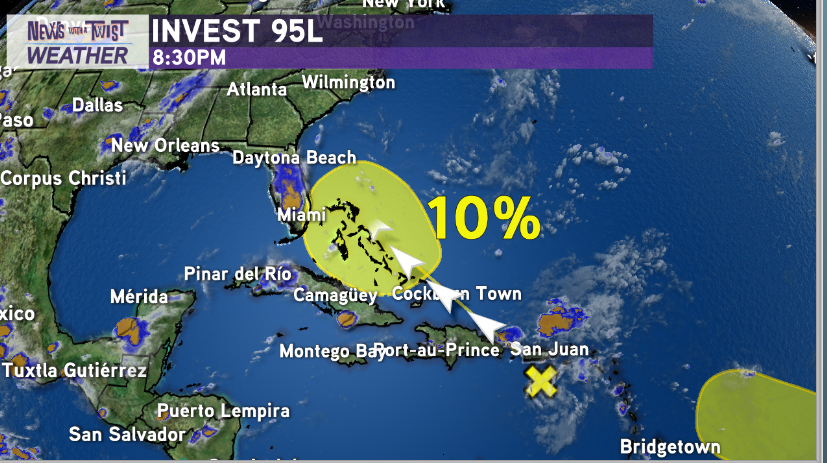 Invest 95L near Puerto Rico will likely battle wind shear for most of its lifetime, which may prevent development altogether. But the tropical wave may have a brief window to develop into a depression or tropical storm near south Florida and the Bahamas late week into the weekend. Regardless of development, rain chances for the Florida Peninsula will increase. At this time, no threat to our area. 10% chance of development.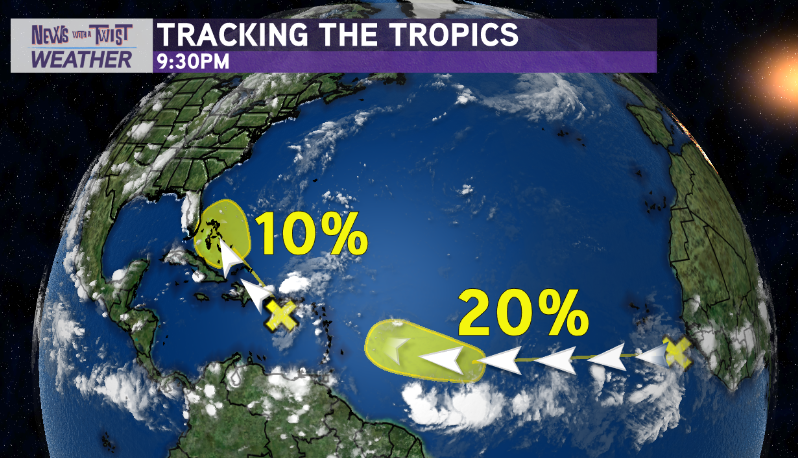 The second tropical wave near Africa in the East Atlantic is also worth watching down the road as it treks west. 20% chance of development by late week. Right now, we've got a persistent dip in the jet stream over the eastern United States…which typically helps steer these waves East of Florida.
Regardless, this second tropical wave is WAY out there…meaning it is still 10-14 days away from anyone in the United States…IF it ever makes it that far.
But…will this continue to be the case in August-October? Who knows…stay vigilant! Long rest of hurricane season to go.