This is an archived article and the information in the article may be outdated. Please look at the time stamp on the story to see when it was last updated.
NEW ORLEANS — The Tony-nominated musical "Waitress" has cast two young local actresses to take on the role of Lulu during the New Orleans engagement.
Four-year old Emma Jo of St. Bernard, and 5-year old Kinley of Destrehan will alternate the role of "Lulu," the daughter of the production's main character, Jenna.
(Pictured above: Emma Jo)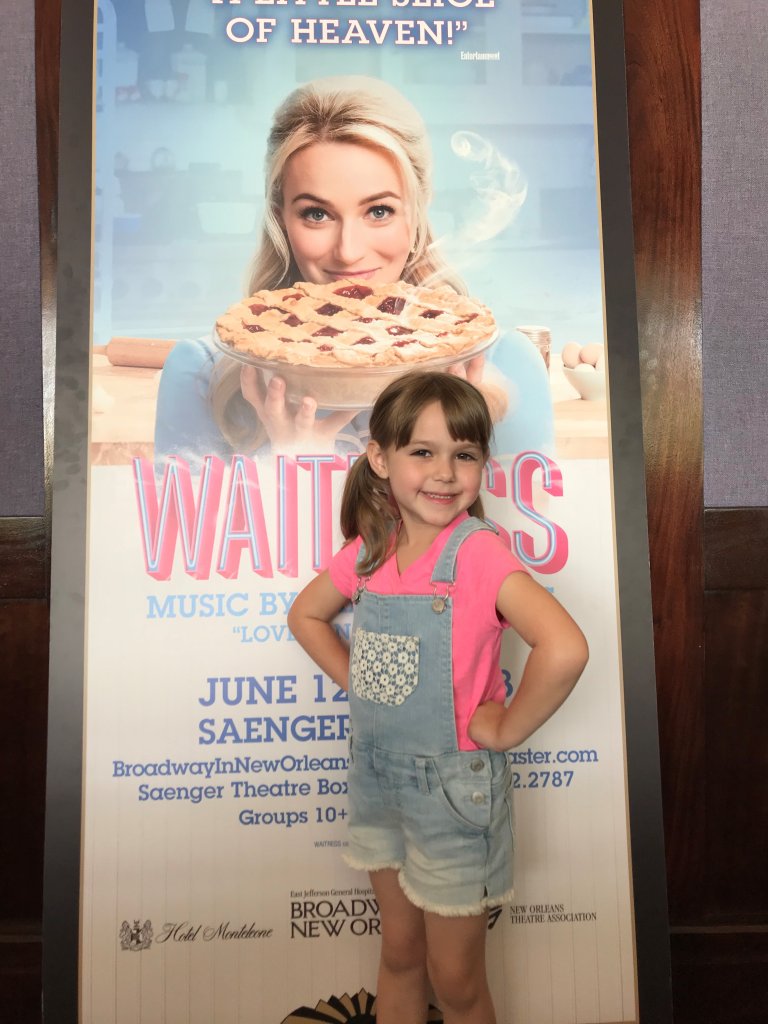 (Pictured above: Kinley)
"I think it's great that Waitress gives local girls the opportunity to be involved in such a ground-breaking production," said Saenger Theatre General Manager David Skinner. "I'm excited for Emma Jo and Kinley to make their Broadway debut on the Saenger's stage."
"Waitress" tells the story of Jenna, an expert pie baker working at a local diner and stuck in a loveless marriage. Her salvation comes in the form of her daughter Lulu.
Both girls were chosen via an audition process held at Mahalia Jackson Theater on April 3. Over 40 girls participated in the auditions, which were presided over by members of the show. The character of Lulu is cast locally in each tour market and two girls are chosen to share the role. The girls will perform in four performances each during the engagement.
"Our family is very excited and honored that Kinley got cast as 'Lulu' in the Broadway tour of the show," said Kinley's mom Kristy. "She can't wait and has even been wearing her hair in pigtails every day since she heard the news and calls it her signature 'do.' We are looking forward to meeting the cast and introducing them to a little crawfish pie."
Kristy notes that Kinley enjoys volunteering at the local animal shelter, swimming, dancing and making movies with her older sister. "Waitress" will be Kinley's first acting experience.
Emma Jo's parents are also excited to see their daughter on stage.
"She has been singing and dancing along to the soundtrack on daily car rides. We cannot wait to meet the cast and crew and we can't wait to show them some New Orleans love," said Emma Jo's mom Lindsey. Lindsey adds that Emma Jo can make friends with anyone she meets and she has a huge personality. She is great at lip syncing and performing and loves pizza and candy.
"Waitress" which will play at the Saenger Theatre June 12th-17th.
Tickets start at $30.25 and are available at the Saenger Theatre Box Office. Click here for ticket information.