WHY THE RIGHT HAT IS CRUCIAL AT THE KENTUCKY DERBY
IN THIS ARTICLE:
This Saturday, May 6, is an exciting day. Not only is it the coronation of Britain's King Charles III, but it is the Kentucky Derby — specifically, the 149th running of the horse race held at Churchill Downs on the first Saturday every May.
And if there is anything that can overshadow the race, it is the fashion. If you've ever wondered about the story behind those gloriously extravagant hats, here is the history behind the fashion.
A BRIEF HISTORY OF THE KENTUCKY DERBY HAT
Col. Meriwether Lewis Clark Jr. was the founder of the Louisville Jockey Club and the builder of Churchill Downs, where the Kentucky Derby is held. His vision for the race was always to have it be a high-class event that attracted the elite members of society.
To catch his targeted audience's attention, Clark used high-class women to create a draw. Consequently, attending a horse race was a chance to show your style. These events quickly became as much known for dazzling fashions as they were for the actual race.
However, this was back in 1875. Over the next 100 years, the rules of fashion loosened a bit. In 1952, CBS broadcast the Kentucky Derby for the first time. This meant attendees didn't just have to stand out in a crowd, they wanted to be seen on national television. The result? Derby fashion became even bigger, more extravagant, and brighter.
Because a hat could be seen in even the biggest crowd, these magnificent accessories became the focal point. The tradition has remained. If you want to make an impression at the Kentucky Derby, the right hat is the way to do it.
BEST KENTUCKY DERBY HATS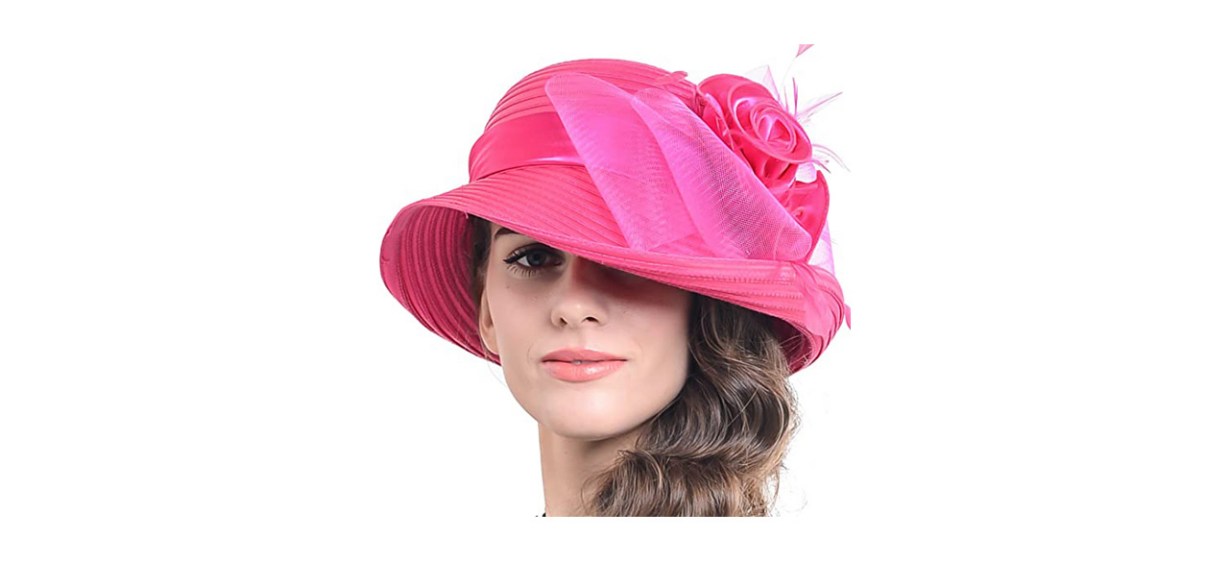 Forbusite Church Kentucky Dress Derby Hat
This sophisticated pink hat covers the head and swoops down over the eye to add a chic element of style. Besides the Kentucky Derby, you could wear this attention-getting hat to any formal occasion where you want to impress.
Sold by Amazon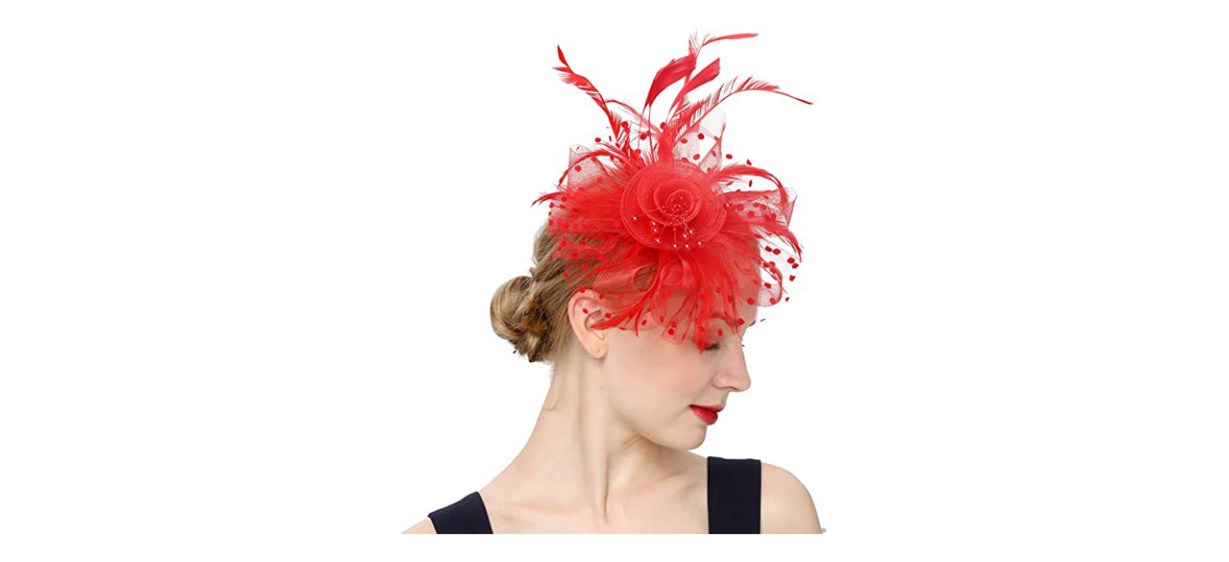 Cizoe Fascinators Kentucky Derby Headband
For a more dynamic flash of subtle elegance, considerably this brightly colored headband that features a trendy red design. It is easy to put on and can be positioned in a variety of ways, letting you create your own fashion statement.
Sold by Amazon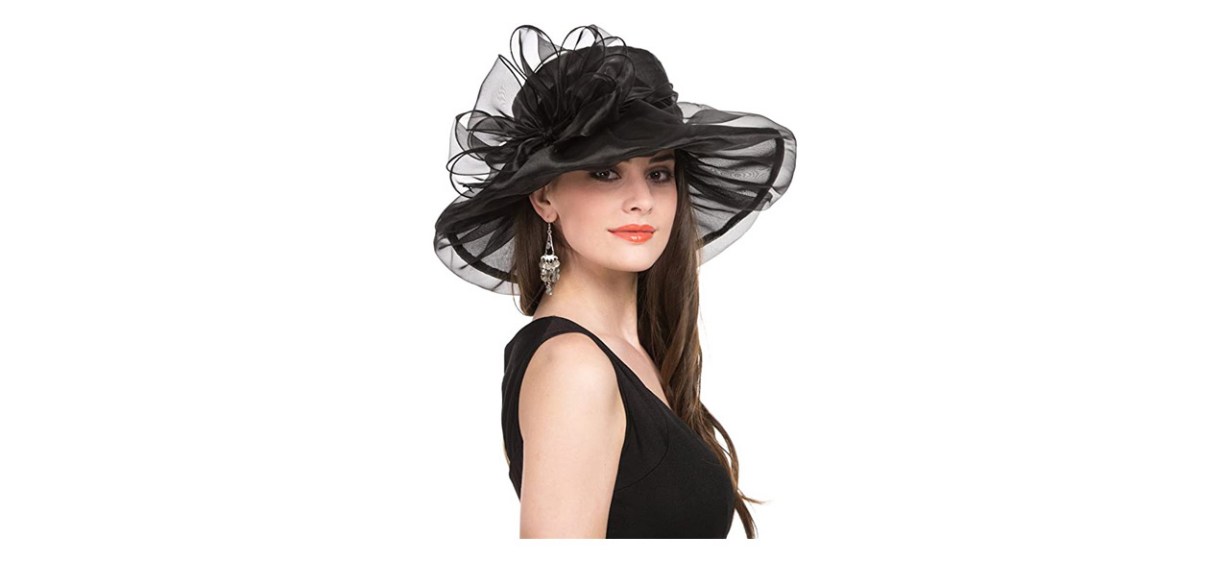 Women's Organza Church Kentucky Derby Hat
This sheer black hat slays. It would be perfect for Wednesday Addams or anyone else who wants to turn heads with a bold fashion statement. It is elegant, stylish and unforgettable.
Sold by Amazon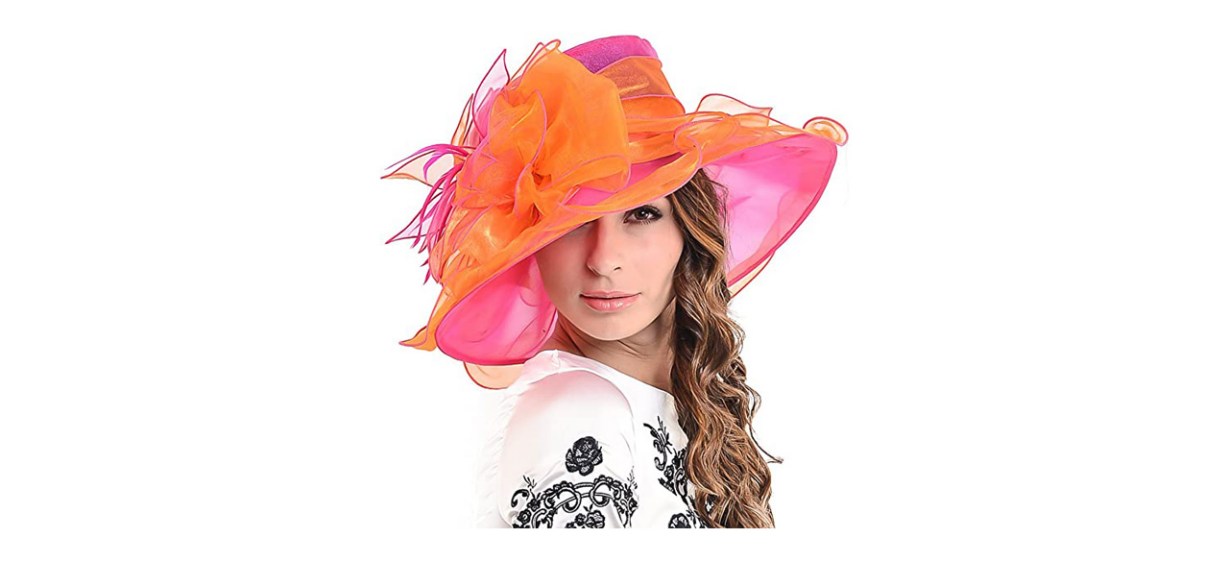 Ladies Kentucky Derby Hat
The pink in this hat makes it suitable as Barbiecore. When you wear it, you will be trendy, chic and it will definitely pop in a crowd. The bright colors offer a burst of floral beauty that can help assure you are the center of attention.
Sold by Amazon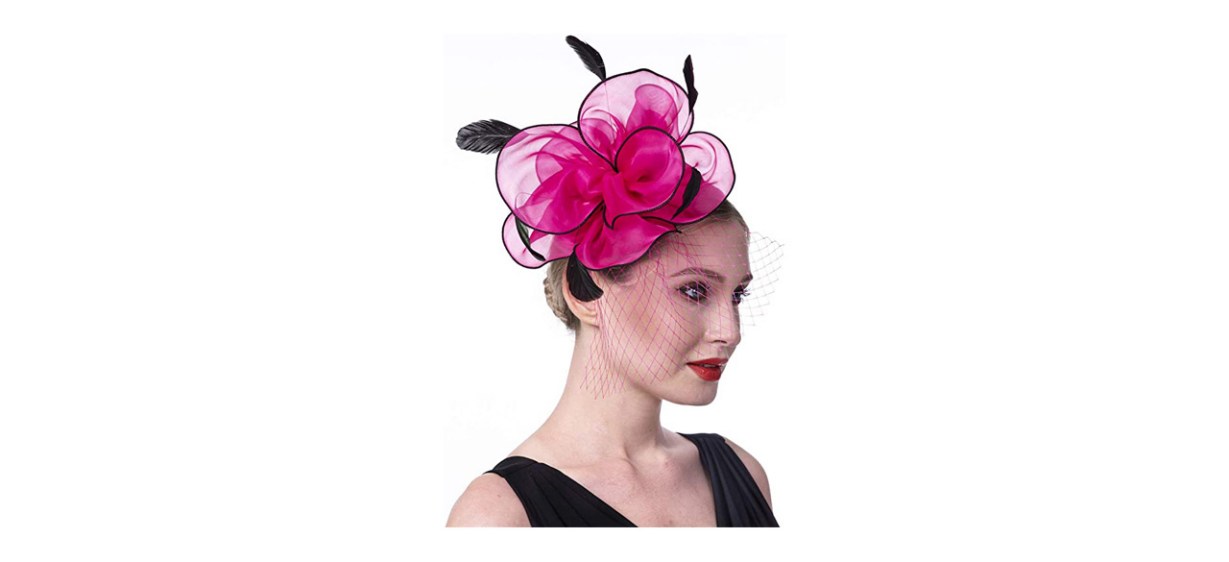 Fascinators Kentucky Derby Flapper Headpiece
For a little throwback style, consider this headpiece. It has a veil, feathers and a bold flower reminiscent of the flappes subculture of the Roaring '20s. The chic nostalgia makes it perfect for your Kentucky Derby-themed event.
Sold by Amazon
Latest Posts: