This is an archived article and the information in the article may be outdated. Please look at the time stamp on the story to see when it was last updated.
The planet Jupiter will be at opposition tonight, the evening of May 8 into the morning of May 9, and will be brighter than any other point in the year.
An outer planet, such as Jupiter or Saturn, is at opposition when the Earth is directly between it and the sun. So from our point of view here, the outer planet is opposite of the sun, or at opposition. This coincides to when the outer planet is also at the closest point in its orbit to Earth that year. The closer the planet, the brighter it will appear.
It also means, due to the sun's position, that Jupiter will be visible all night long! Jupiter will rise in the east around sunset and set in the west around sunrise. You won't need anything to see Jupiter, its already one of the brightest objects in the night sky.If you do have a good pair of binoculars or a telescope, you'll be able to see a few of Jupiter's moons orbiting around it.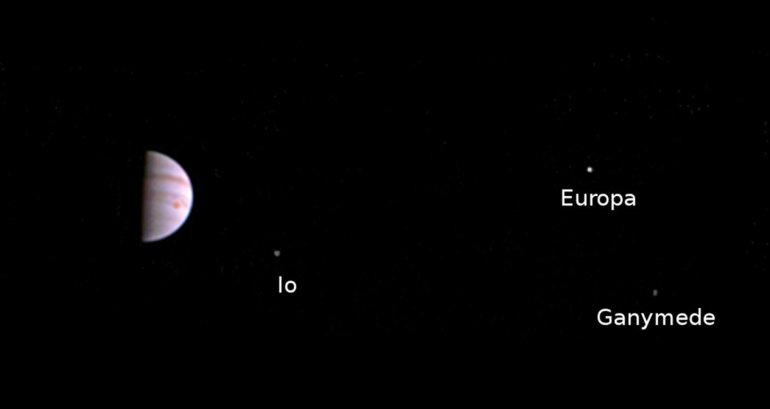 As high pressure is currently dominating the weather pattern of the Gulf Coast, you can expect ideal viewing conditions to view the largest planet in our solar system. Don't worry if you aren't able to get out and see it tonight, as Jupiter will remain relatively close over the next few weeks and the nighttime weather will remain favorable for our viewing area through at least early next week.
Jupiter's opposition is the first of three for planets farther away than we are in the solar system. Saturn reaches opposition on June 27 and Mar will reach opposition one month later on July 27. It will also be the closest the red planet has been to Earth since 2003.
Jupiter, Saturn, and Mars can all be seen with the naked eye.