This is an archived article and the information in the article may be outdated. Please look at the time stamp on the story to see when it was last updated.
NEW ORLEANS (WGNO) – A nonprofit whose sole mission is to help rebuild one of the neighborhoods hit hardest by Katrina is in need of #smallchange.
You see, it's #smallchange that leads to big impact in the Lower Ninth Ward, where Katrina recovery lags behind other neighborhoods due to widespread poverty and the sheer level of devastation that hit the area 11 years ago. One hundred percent of homes in the Lower Ninth Ward were deemed uninhabitable in 2005.
That's in addition to toxic mold, toxic FEMA trailers, toxic Chinese sheetrock, fraudulent contractors, insurance and mortgage companies and a host of other setbacks residents have had to overcome.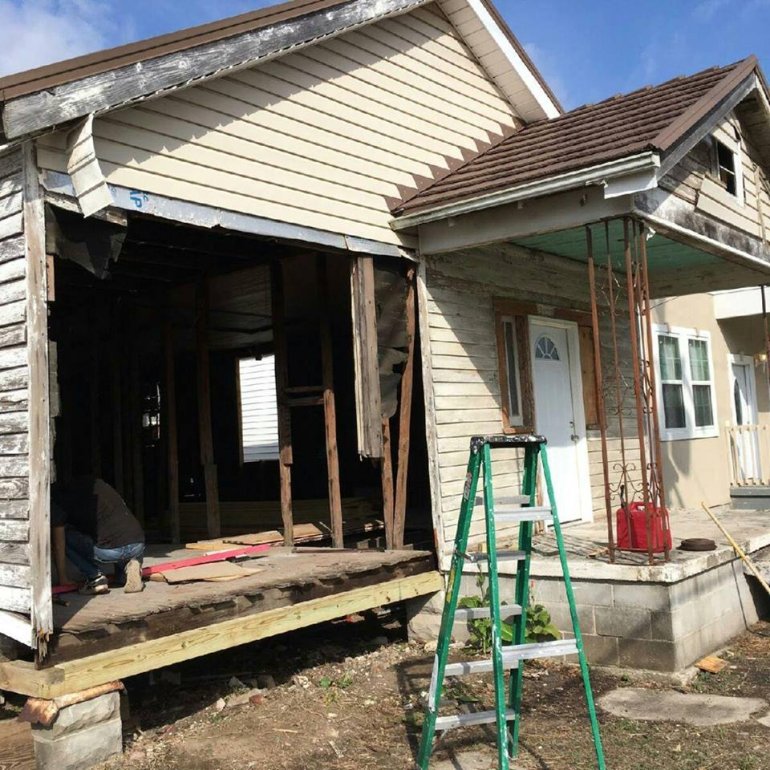 Since its inception, lowernine.org has rebuilt 83 homes in the neighborhood and helped with repairs and renovations of more than 200 other homes in the Lower Ninth Ward. That's more rebuilding in the neighborhood than any other single organization.
But as of this year, only 36.7 percent of the pre-Katrina population has returned home.
Before Katrina, the Lower Ninth Ward was home to one of the highest rates of black home ownership in the nation.
FEMA has set a Katrina "closeout" date for 2025. According to lowernine.org, it will take until at least 2035 to finish rebuilding the Lower Ninth.
This holiday season, the local nonprofit has launched a #smallchange campaign. The goal is to raise $11,000 by Dec. 31, all with the help of small donations that will add up to make a big difference.
As of Christmas Eve, the #smallchange campaign had raised $9,680, just $1,320 short of its fundraising goal. Click here to help.
lowernine.org was started by Rick Prose, a boat builder from Maine. The nonprofit served as a spinoff of the Emergency Communities organization, which provided early post-Katrina disaster relief in Orleans, Plaquemines and St. Bernard parishes, as well as Waveland, Mississippi.
The group's rebuilding efforts depend on skilled supervisors overseeing countless unskilled volunteers from around the country.