This is an archived article and the information in the article may be outdated. Please look at the time stamp on the story to see when it was last updated.
WASHINGTON — U.S. Sen. John Kennedy is calling on special counsel Robert Mueller to end his yearlong investigation into possible election interference by Russia because it "distracts in time, energy and taxpayer money."
In a prepared statement, the Louisiana Republican called on the U.S. Justice Department's special investigator to "start winding things down and report his findings to the American people."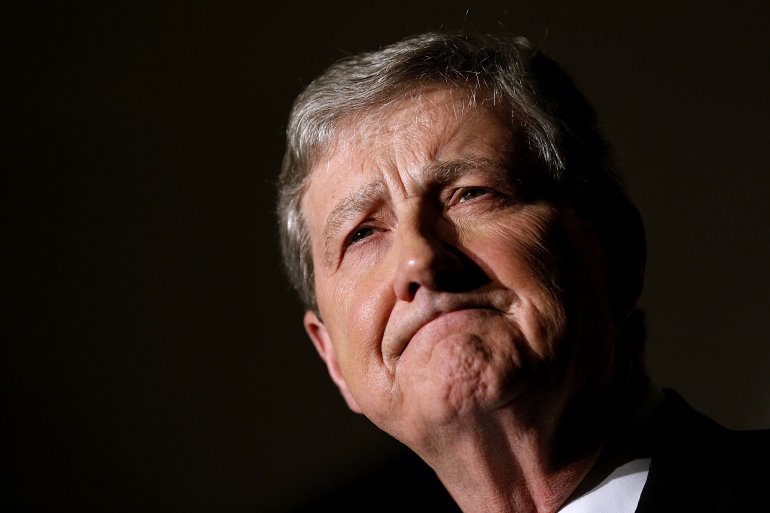 "We need to stop Iran from exporting terrorism to Iraq, Syria and Yemen.  We need to convince North Korea to abandon its nuclear weapons.  We need to fight Russian President Vladimir Putin's campaign to destabilize Western democracy … Instead, on many days, we are suspended in an atmosphere of rumors, speculation and innuendo that works against Congress and the American people.  Respectfully, Mr. Mueller needs to start winding things down and report his findings to the American people.  I trust them to draw their own conclusions about Mr. Mueller's report."
Rudy Giuliani said Sunday that Mueller is aiming to finish the probe into potential wrongdoing by President Donald Trump by September 1.
The former New York mayor said, however, that Mueller gave him the information within the context of a discussion about whether Trump would do an interview with the special counsel. Giuliani said the impression he got was that Mueller was saying if the president did do an interview, then the investigation into Trump's actions, including any potential obstruction of justice or possible collusion with Russia's interference in the 2016 election, could be wrapped up by that date.
Giuliani told CNN that he did not see Trump doing an interview with Mueller unless he had access to details about a confidential FBI source that spoke with some aides to Trump's presidential campaign about its possible ties to Russia.
Giuliani also said the date by which Mueller could end his investigation into Trump could be different now because the discussion with Mueller was a month ago.
A spokesman for the special counsel declined comment.
The New York Times first reported on Mueller's time frame. Giuliani warned in the Times' report that a lengthy investigation could affect the midterm elections this fall.