This is an archived article and the information in the article may be outdated. Please look at the time stamp on the story to see when it was last updated.
PONCHATOULA, La.- The Kiwanis Club in Ponchatoula stays very busy all year long with many fundraisers and activities, but the Strawberry Festival is their biggest fundraiser.
News with a Twist Reporter Kenny Lopez took some time to find out their role in the annual Strawberry Fest.
"We sell all the official souvenirs for the festival, and our best seller is definitely the poster," Ponchatoula Kiwanis Club member Shelley McNemar said.
This is the 40th year they've been selling the popular fest posters, like the one you see below.
Anybody can enter the Strawberry Fest poster design contest, and this year's winner is Dayna Breaud. This is her first time designing the Strawberry Fest poster.
"The Kiwanis Club was instrumental in getting the Strawberry Festival established in 1971," she said.
They use the money that they raise at the Strawberry Festival to help give out college scholarships and to help other area non-profit organizations.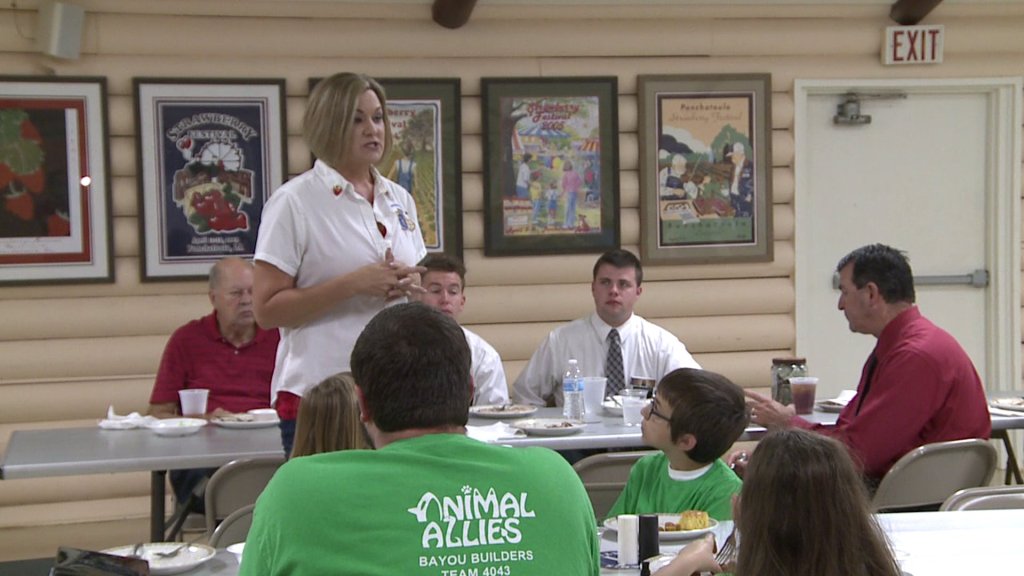 "The money you're spending is going directly back to our community," McNemar said.
For more information about the Strawberry Festival, click here.