This is an archived article and the information in the article may be outdated. Please look at the time stamp on the story to see when it was last updated.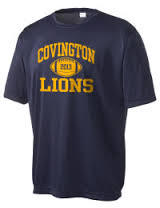 Covington has fired head football coach Malter Scobel.
Scobel said he was informed of his dismissal Tuesday morning by school principal Roslyn Hanson. Hanson was hired in April.
Scobel said he was told by Hanson that "Covington wanted to go in a different direction."
In 2012, the Lions won 6 games and lost to Mandeville in the first round of the 5A playoffs. The 2013 Lions were expected to contend for district honors. The Lions returned 16 starters.
Defensive coordinator Matt Burmaster, according to a source, resigned.
Scobel said he plans to continue coaching.
"I have young kids," said Scobel. "I don't plan on going anywhere."