This is an archived article and the information in the article may be outdated. Please look at the time stamp on the story to see when it was last updated.
UPDATE: Jefferson Parish Sheriff Newell Normand said Westwego officer Mike Louviere was shot in the head this morning and died from his injuries.
A woman who was shot also died. The woman called police at 6:30 a.m. to say she had been shot.
The domestic incident spilled out into the street, where Louviere had stopped to help with what he thought was a traffic accident.
Officers from multiple law enforcement agencies are searching for a person of interest, Sylvester Holt, 22. There were several protective orders in place before the domestic incident and subsequent shooting occurred.
Louviere was 26 and leaves behind a wife and two kids.
The woman who died has been identified as Simone Veal, 32, of Marrero.
Officers have found the vehicle Holt fled the scene in. It was found about a half-mile from where the shooting happened.
"Here we are again, staring the obvious in the face dealing with the national rhetoric of all different kinds of things meanwhile police officers are getting shot, killed and other folks are getting shot and killed over domestic disputes in one of the most heavily trafficked portions of highway in Jefferson Parish," Normand said.
Westwego Police Chief Dwayne Munch said Louviere joined the department in July 2015. He was a former Marine who served in Afghanistan. He graduated at the top of his class at the Kenner Police Academy.
"It's hard, we're a close-knit police department," Munch said.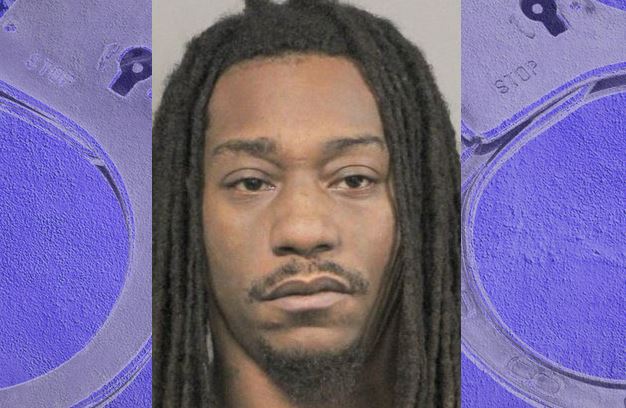 MARRERO, La. (WGNO) – A Westwego Police Officer and a woman were shot during an apparent hit-and-run incident on Barataria Boulevard and Ames Boulevard around 6:30 a.m.
Their conditions have not been released. A van from the Jefferson Parish Coroner's Office arrived at the scene after 8 a.m. Friday, and the Jefferson Parish Sheriff's Office mobile command center has been set up at the intersection.
A helicopter is also searching the area where the shooting occurred.
A couple who lives near the intersection told WGNO that they heard multiple rounds of gunshots while lying in bed.
Police are searching for a white U-Haul pick-up truck, possibly occupied by two men, according to unofficial reports. A silver Dodge Charger at the scene has heavy damage to the side of the vehicle.
Reports also say that the truck has heavy front end damage.
Jefferson Parish Sheriff's deputies, as well as Westwego Police, State Police and Gretna Police are all currently searching for this vehicle.
The Jefferson Parish School System said there is additional security at schools located near the scene, and students who are tardy because of traffic delays will be excused.
Saint Charles Special Ops on the scene heavily armed as search continues for suspects following shooting of Westwego officer & woman @wgnotv pic.twitter.com/5wPLMI4z0k

— Jacki Jing (@JackiJing) January 20, 2017