This is an archived article and the information in the article may be outdated. Please look at the time stamp on the story to see when it was last updated.
The Weather Prediction Center has placed a rare HIGH risk for Excessive Rainfall for a large chunk of south Louisiana Friday night through Saturday.
Meteorologist Scot Pilié says regardless of whether Barry makes landfall as a Tropical Storm or Hurricane…THIS is the threat residents in south Louisiana and south Mississippi should be paying attention to. Some areas within the High Risk zone are likely to receive 8-12 inches of rainfall with localized 15-18″ amounts possible.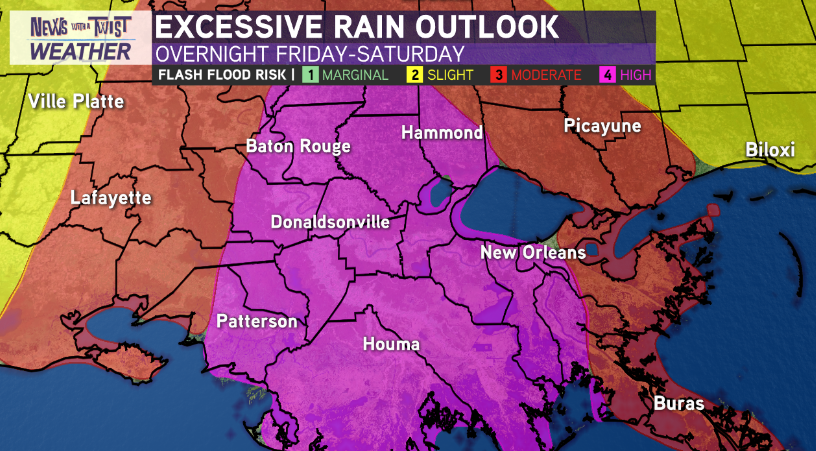 High Risk days account for over 92% of flood damages, so take the risk seriously. Clear your storm drains. Pick up loose trash that may block storm drains.