This is an archived article and the information in the article may be outdated. Please look at the time stamp on the story to see when it was last updated.
NEW ORLEANS (WGNO)- Team USA athlete, James Lenger, who has his heart and sights set on the Olympics in 2020, was in New Orleans for a triathlon recently.   Lenger is not just an athlete, but also a musician who teaches guitar to students all over the world.
While in New Orleans, he caught up with News with a Twist Reporter Kenny Lopez and talked both sports and music.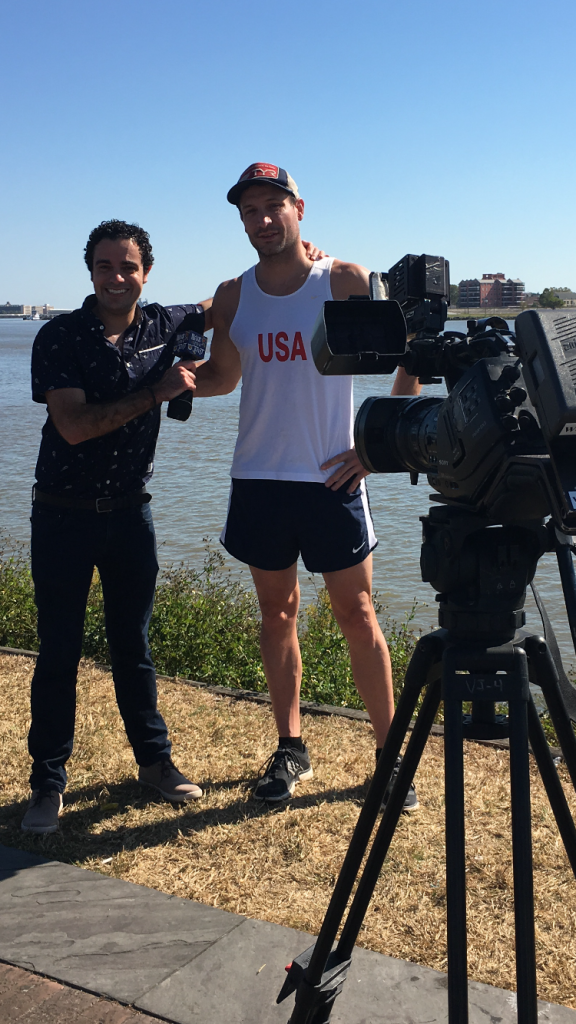 Whether he's running, fencing, swimming, show jumping, swimming, or shooting, World Champion, James Lenger understands that every second counts.  Watch James in action in the video below.
"Right now, I'm training 30 hours a week, typically 6 or 7 days a week," he said.
You see, James is hoping to make the Olympics in 2020 as a pentathlete, so he's training hard.  Lenger already won the gold in the World Championships in the tetrathlon event.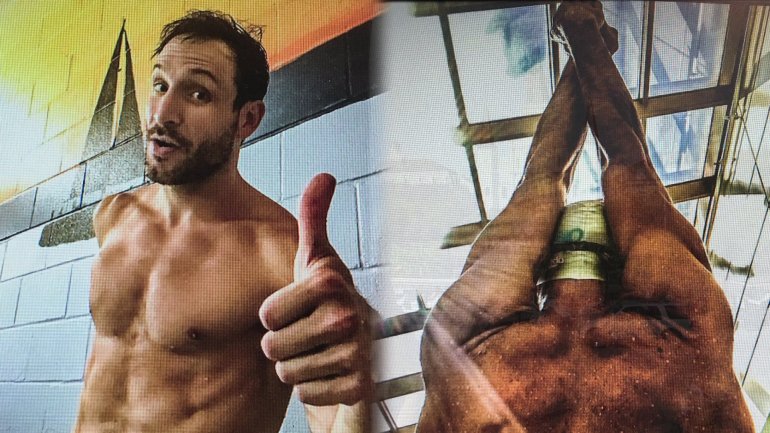 "I want to compete in the pentathlon which is shooting, swimming, running, fencing, and horse jumping.  I don't like to give up. I like to work hard and put my mind to it," he said.
His easy-going personality and athletic ambitions are a tribute to his mom, his true inspiration.
"My mom's name is Carol Lenger.  She passed away from an aggressive brain tumor in 2009.  She's a part of my training, a part of my journey, the reason why I'm doing what I'm doing.  I'll wave to my mom when I finish a race in the pool, and then I'll wave to her before and after every race," Lenger said.
He decided to pursue the modern pentathlon as a way to pay tribute to his mother.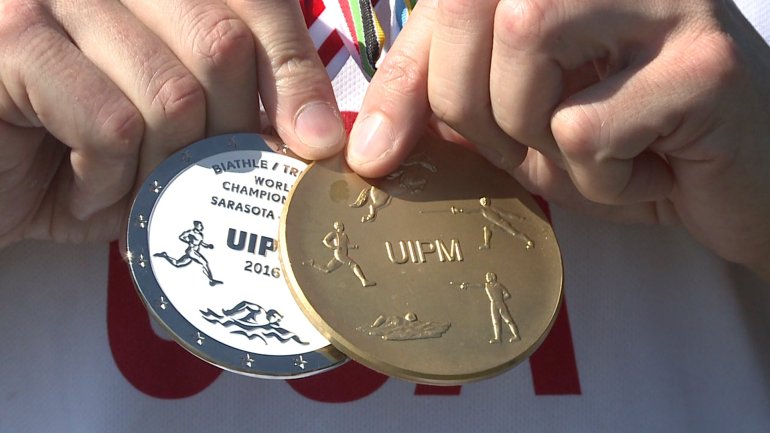 James is not only a talented athlete, but he's also a guitar instructor with four guitar schools around the world known as "Guitar Cities."  He has schools in San Francisco, New York, Chicago and London.   Lenger even gives lessons on Skype with students anywhere.
He founded Guitar Cities in Chicago after years of touring with the band "The Green Room." He started teaching guitar while in high school to help pay for college. Now, the lessons help pay for his Olympic training.
Recently he started "15 second guitar lessons,"  and so far it's been a huge hit on social media.
"We give 15 second lessons with some songs that are easy to pick up.  If people can find something they like to play then I think they'll really enjoy the instrument.  I really love to see people's faces light up when they learn something on the guitar.  I like the one-on-one and just being able to reach people in a way that makes them smile," he said.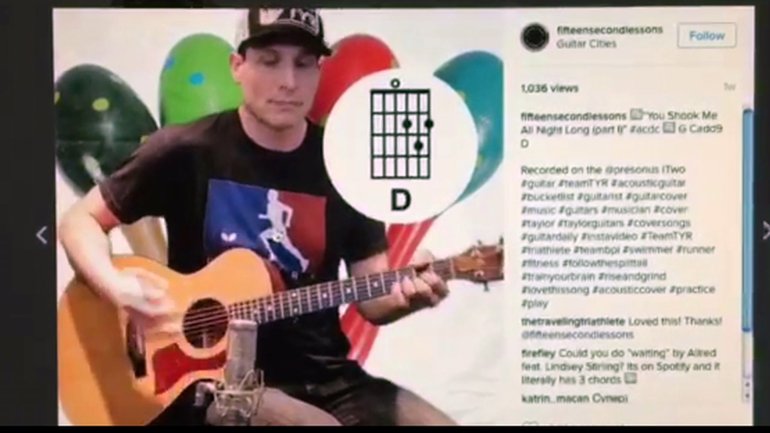 James is proving that music and sports go together like beignets and powdered sugar.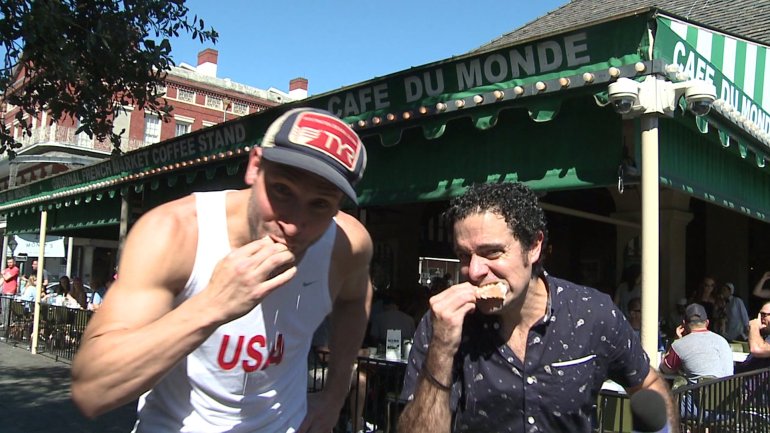 Recently, Men's Journal ranked James as one of the "Top 20 Olympic athletes to follow on Instagram."  James is currently working on a new program, "Hit The Ground Strumming," which teaches guitar lessons to adults before they go to work.  The program is aimed to help build productivity in the workplace.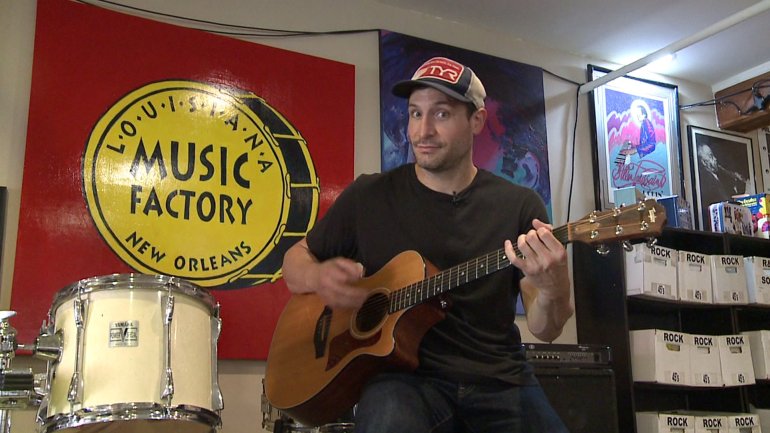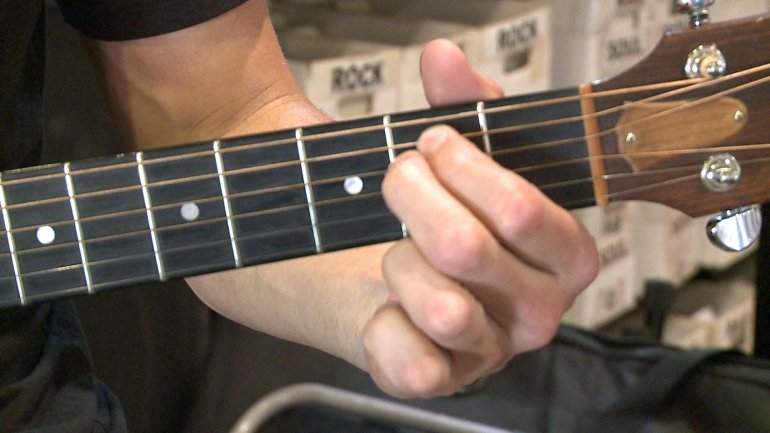 To learn more about James Lenger and his journey to the Olympics, click HERE.
To follow James on Instagram, click HERE.
To watch his "15 second lessons by Guitar Cities", click HERE.