This is an archived article and the information in the article may be outdated. Please look at the time stamp on the story to see when it was last updated.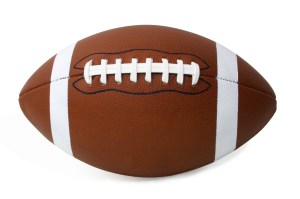 The Greater New Orleans Football Officials Association has come to the defense of two of its own.
Officials James Radcliffe and Chris Gambino were arrested in the third quarter of Friday night's Mandeville at St Paul's game. The pair were each charged with one count of public intimidation. They were released on bond early Saturday morning.
The GNOFOA said Gambino sought the assistance from a Covington Police Officer in moving individuals back away from the sideline area. The Officials Association said the officer did not do so, and told Gambino to back and worry about the field. The officer also threatened to arrest Gambino if he said one more word.
In the statement, the association says Radcliffe, the game referee told the officer he needed to leave and that he would go talk with home management. As Radcliffe was beginning to do that, the officer called him back and placed him under arrest.
The Football Officials Association said that "at no time did either official hit, push, strike, threaten, intimidate, or curse at the officer."
The Association said the incident called into question the reputations and integrity of the two officials assigned to work the game. The Association said each official has officiated high school football for several years. And, that each has officiated a state championship game, and each currently officiates at the collegiate level in different sports.
The GNOFOA said that LHSAA rule 6.26 was violated. They say it prohibits unauthorized personnel from being on a team's sideline or team area during any contest any level of play.