This is an archived article and the information in the article may be outdated. Please look at the time stamp on the story to see when it was last updated.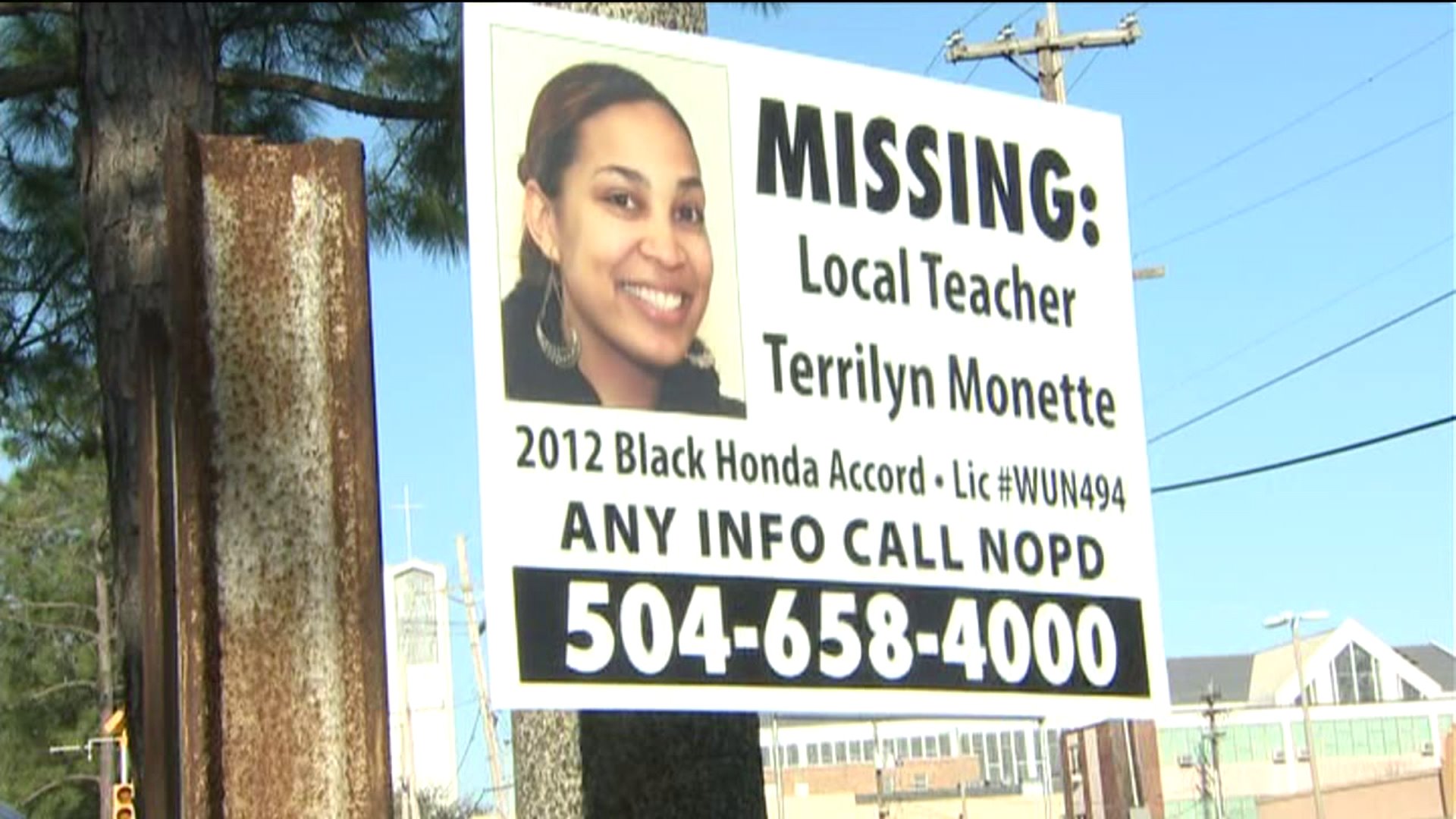 On Friday, New Orleans Police Lt. Christopher Kalka updated the public on the search for Terrilyn Monette:
On the night she disappeared, Monette went to a restaurant on Frenchmen Street, then to a restaurant on Veterans Blvd, then to Parlay's on Harrison Ave in Lakeview. According to interviews with bartenders that served her and the people she met during the night, Monette did not consume an excessive number of alcoholic drinks and was never cut off by any bartender.
Her phone's battery died shortly after midnight.
At about 3:30 a.m., Monette reportedly left Parlay's and went to her car with a friend, who stayed with her for about 45 minutes. He left her in the car, passed out in the driver's seat to let her "sleep it off."
Surveillance cameras in the area recorded her leaving the parking lot alone in the car. Traffic cameras in the area did not appear to show any cars following her at that time.
Shortly after her car passed the traffic camera at Marconi Drive and Harrison Avenue a jogger passed the same location. That jogger has not been identified, but is asked to come forward, as they may have information that may help the investigation.
Monette's car was never seen on the traffic camera on Robert E Lee near her apartment.
Detectives have received 94 tips via Crime Stoppers; 330 people helped search City Park; 7 detectives are working the investigation, with 2 directly assisting Equusearch.
Detectives are still doing interviews, especially with people identified as "aggressive sex offenders within a 2-mile radius," according to Lt. Kalka, and they are still canvassing neighborhoods looking for information.