This is an archived article and the information in the article may be outdated. Please look at the time stamp on the story to see when it was last updated.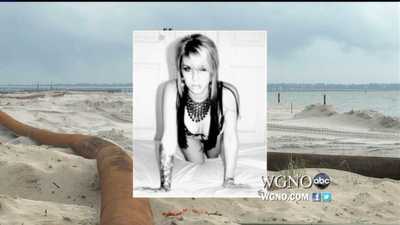 On Saturday more body parts washed ashore on the South Mississippi beaches.  Pathologists in Hancock County now confirm that the body parts found belong to 22-year old, Jaren Lockhart.
Four body parts were found: a torso, two legs, and a decapitated head since late last week.
Lockhart had been missing since Tuesday, and worked as an exotic dancer on Bourbon Street in New Orleans.
Hancock County Sheriff's Chief Deputy, Don Bass said that late last week a torso was found in Bay St. Louis.  Then on Saturday two legs were found cut off in Pass Christian by fishermen.   Later on Saturday, a woman's decapitated head surfaced in the surf in Long Beach.
Lockhart was staying at the Capri Motel on Tulane Ave. in New Orleans.  Motel workers at Capri Motel told WGNO News, their surveillance cameras caught her leaving their property on Tuesday around 8 p.m.  They said Lockhart was a quiet woman.
Officials confirm Lockhart went to work at Temptations Gentlemen's club on Bourbon Street on Tuesday night.  She hasn't been seen since. Surveillance videos from the club may hold clues to her disappearance.
Hancock County investigators and the NOPD are working together to aggressively follow leads to catch a suspect.